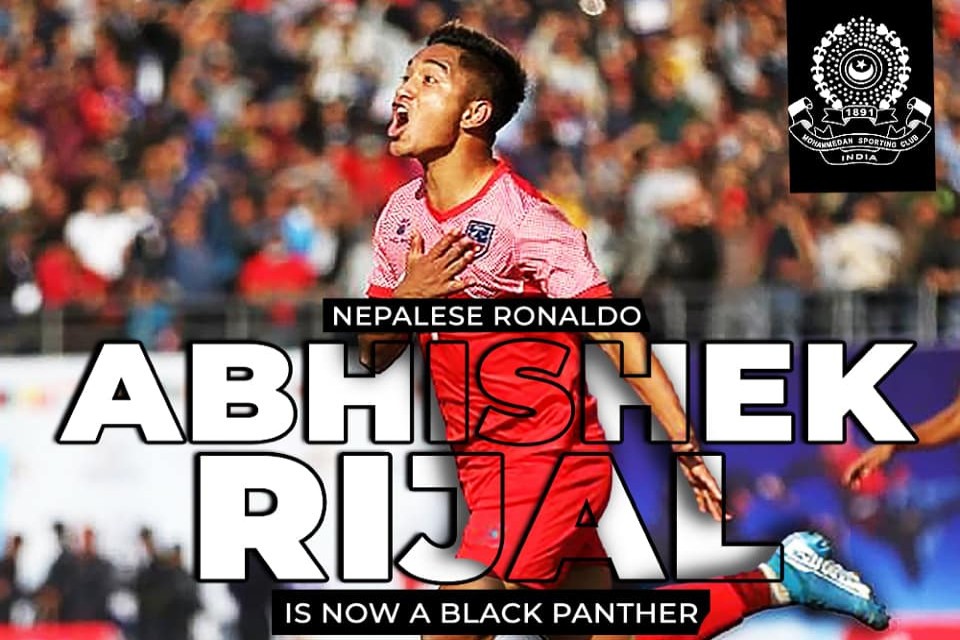 Mohammedan sporting club has officially confirmed the signing of Nepal international Abhisek Rijal and has named him - RIJALDO !

The club mentioned Abhisek Rijal "Nepali Ronaldo" on its official FB page.

Rijal completed the move to Kolkata based club under quota of foreign players.Rijal scored for Nepal in his debut match (against Chinese Taipei) and he is also the first player from Nepal to score in AFC club competition (Goal against Minerva Punjab).

As per the deal, Rijal will compete in I-League II division and Calcutta league.