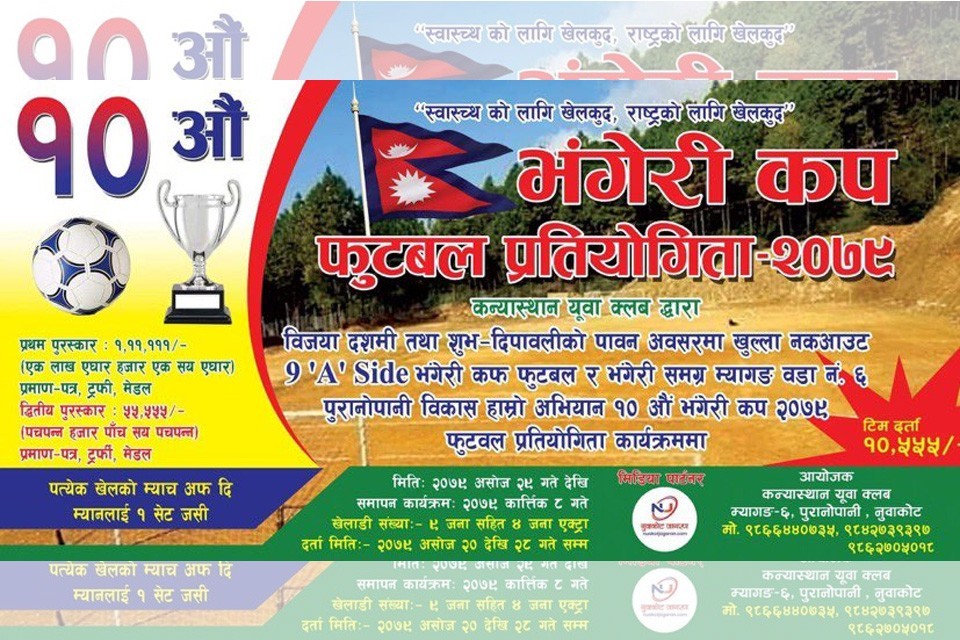 The 10th Bhangeri Cup Nine A Side Football Tournament will be held on the occasion of Bijayadashami and Diwali from next Ashoj 29th organized by Kanyasthan Youth Club, Myagong-6, Puranopani, Nuwakot.
The team registration for the competition, which will run until October 8th, has also been opened. According to the organizers, the team registration date is from Ashoj 20th to 28th. Also, the team registration fee is fixed at Rs 10,555.
The competition's winner, which will start with the main slogan of 'Sports for health, sports for the nation', will receive a cash prize of Rs 1,11,111 along with the title, while the runners-up will receive Rs 55,555. Similarly, the organizers said that prizes have been arranged for the best players in the individual category.
Nuwakot XI Wins Title Of 2nd Nuwakot Gold Cup