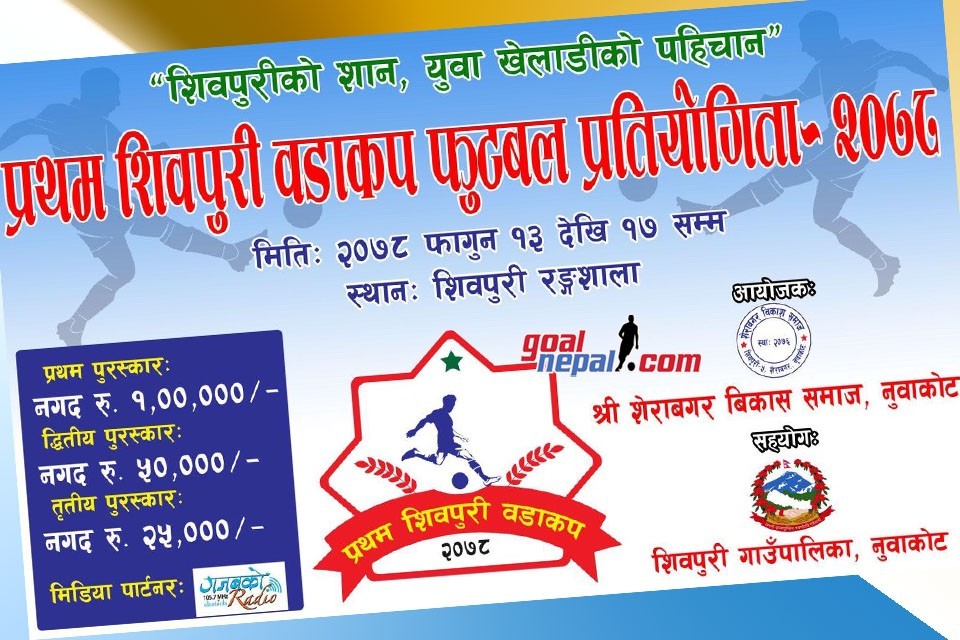 According to the organizers, preparations have been completed for the first Shivapuri Ward Cup Football Tournament to be organized by Shree Sherabagar Development Society. The organizers have already made public the game schedule of the competition which will be held from February 25 to March 1.
The competition is being organized with the support of Shivapuri Village Municipality of Nuwakot. Seven out of eight wards of Shivpuri Municipality have participated in the competition. There are 3 wards in Group A and 4 wards in Group B.
According to the group division, Ward no. 4, 2 and 6 are in group A while 5, 3, 7 and 1 are in group B. Ward. no 4 and 2 will face off in the inaugural match on the opening day of the tournament.
The first place winner will get Rs 100,000, second place winner will get Rs 50,000 and third place winner will get Rs 25,000 cash and trophy. Cash prizes will also be given to the best player, top scorer, best defender, best midfielder, best goalkeeper and best forward in the competition.
The main objective of the competition is to identify the players in different wards of Shivapuri Village Municipality, increase their capacity, and spread the word about Shivapuri Village Municipality.
Nuwakot XI Wins Title Of 2nd Nuwakot Gold Cup