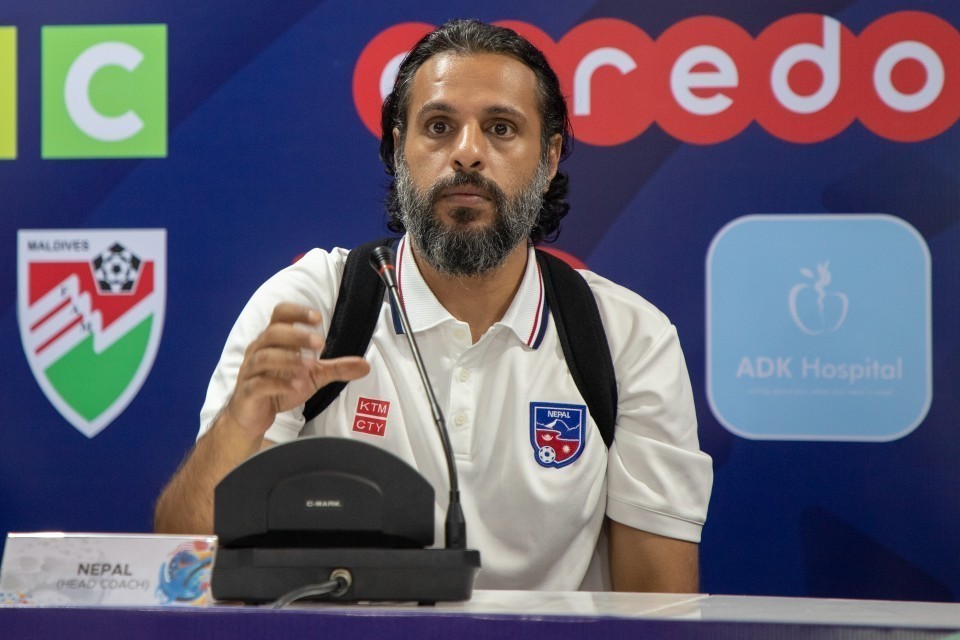 Abdullah Almutairi has resigned as the head coach of the Nepal national team. Abdullah Almutairi took to his Facebook to announce the end of his tenure as the head coach.
Abdullah Almutairi was appointed as the head coach in April of 2021. Under his tenure, Nepal reached the SAFF Championship final for the first time in their history. Nepal also made it to the third round of AFC Asian Cup qualifiers under him.
Abdullah wrote on his Facebook: After 525 days in the service of Nepalese football, I announce the end of my tenure as coach of the Nepal national team .
Thank you to everyone who supported me on this journey that was not without moments of joy, love, sadness and pain.
Following the qualifiers, Abdullah was on a leave due to health issues. ANFA has already appointed Pradip Humagain as an interim coach for the friendly against Bangladesh on September 27.
Abdullah has not been away from controversies. He has previously announced his resignation after the SAFF Championship final but later signed a three-year contract with ANFA. He was also involved in a tussle with then ANFA vice-president and current president Pankaj Nembang.
Citing disagreements with the Kuwaiti, some of the senior players of the national team has left closed camp before the qualifiers as well.
Almutairi was appointed as the head coach of the national team with the aid of Qatar FA. The resignation came when the rumours about his sacking had surfaced around the football fraternity. ANFA president Nembang had recently visited Qatar FA president and discussed about Nepali football and the relationship between two countries as well.