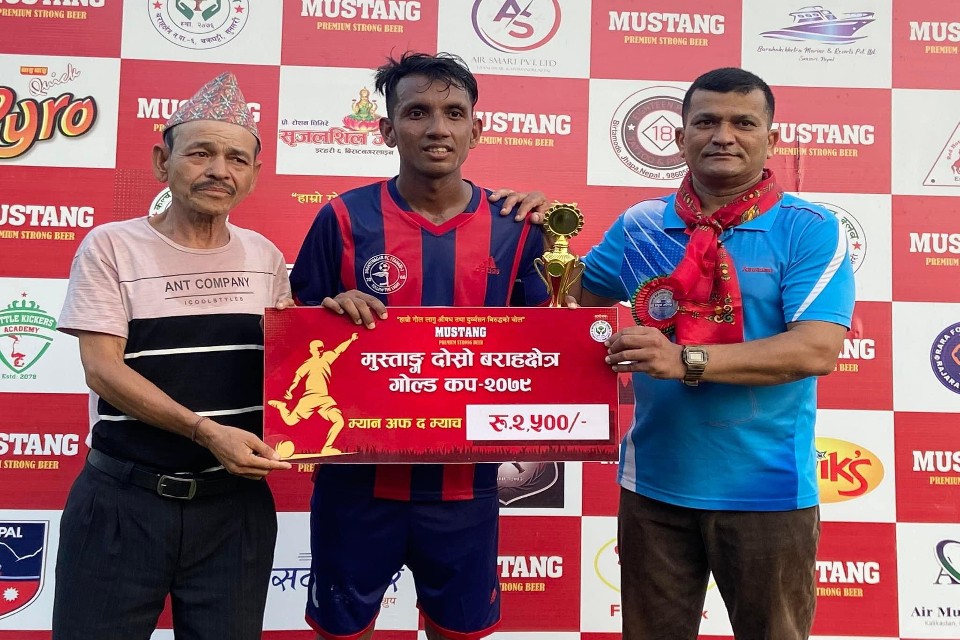 Shantinagar FC have made it into the semifinals of the Mustang second Barahchhetra Gold Cup Knockout Football Tournament.
In the third quarterfinal held at Sri Mahendra Ma vi's ground in Chakraghatti, Shantinagar defeated Raja Rani FC, Dhankuta 5-1 to make it into the final four.
Umesh Karki was declared the player of the match. He received Rs. 2,500 cash and a trophy as an award.
As part of the competition, the organizers informed that the match on Friday will be played between Baklauri FC, Ramdhuni, Sunsari and Red Horse FC, Ilam in the final quarterfinal.
The winners of the competition, which will run until Ashoj 18, will receive a cash prize of Rs 1,50,000, while the runners-up will receive Rs 1,00,000.
GoalNepal is broadcasting the tournament LIVE.