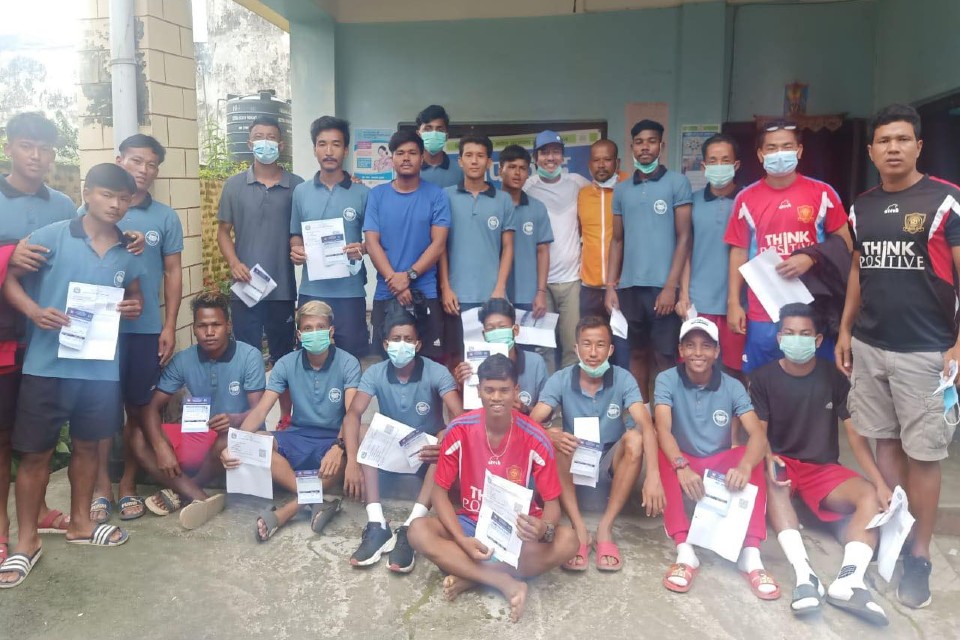 Jhapa FC is now 100% COVID vaccinated squad.

As a part of C Division Qualifiers, the club is required to vaccinate or produce PCR report of the players and the officials.

All the players and officials were vaccinated in Hetauda on Thursday, where they are setting up a camp.
"We would like to provide our sincere thanks to the president of Makwanpur Football Association, Mr. Tika Ram Lama for his co-ordination and kind support", Jhapa FC VP & spokesperson Mr. Sujan Gautam said.


He also sent out special gratitude towards local co-ordinator Mr. Madan Lama for his tremendous support in their close camp in Hetauda.

Jhapa FC is grouped with MUFC Bijaya Chowk Club & Saathi Samuha, Udayapur.



JALTHAL FC JHAPA ENTERS SFs 2nd BHAGIMAN MEMORIAL CUP