Province 5
FIFA Officer Inspects ANFA Technical Centre, Butwal 

FIFA Officer Inspects ANFA Technical Centre, Butwal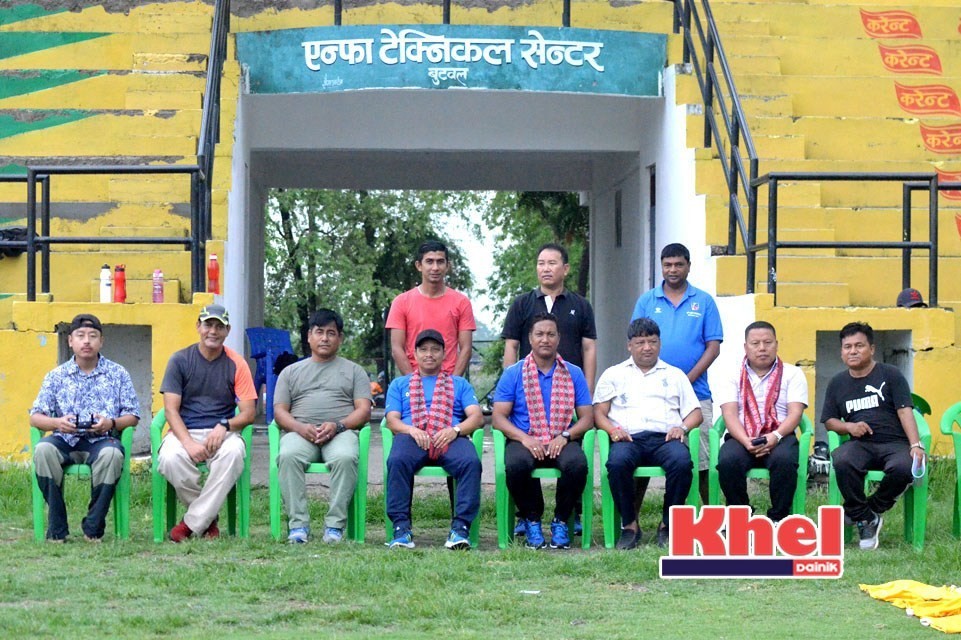 FIFA officer Nima Chokey has inspected facilities at ANFA technical centre, Butwal, Rupandehi.

Chokey along with ANFA VP Upendra Man Singh visited the complex and took stock of the facilities.

FIFA has supported USD 50,000 for the renovation of the complex. ANFA is encamping 24 U13 players in this academy.

Rupandehi DFA president Dirgha Bahadur KC (Kumar), academy director Buddhi Gurung and other officials were present in the complex.