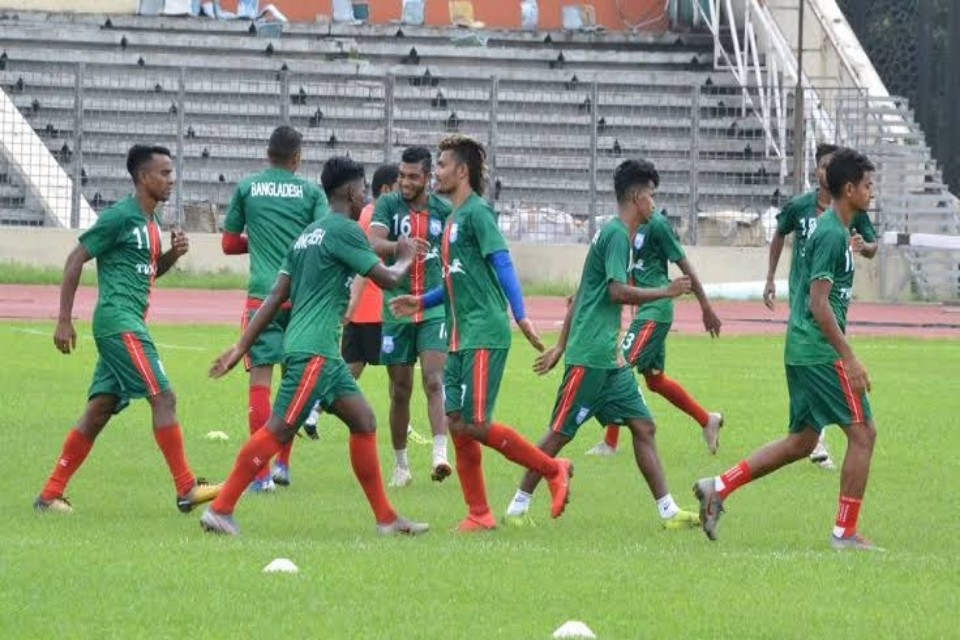 Bangladesh FA is hosting Nepal in a two match friendly series that will be played on November 13 & 17 at Bangabandhu national stadium in Dhaka.

The hosts have started training session on Sunday at Bangabandhu stadium.

The Bangladesh FA has already announced a 36-member squad for the friendly series.

All Nepal Football Association (ANFA) said they would start training after Dashain festival.

Nepal's head coach Yohan Kalin is still in Sweden.

Both teams haven't played international football since January due to global pandemic.