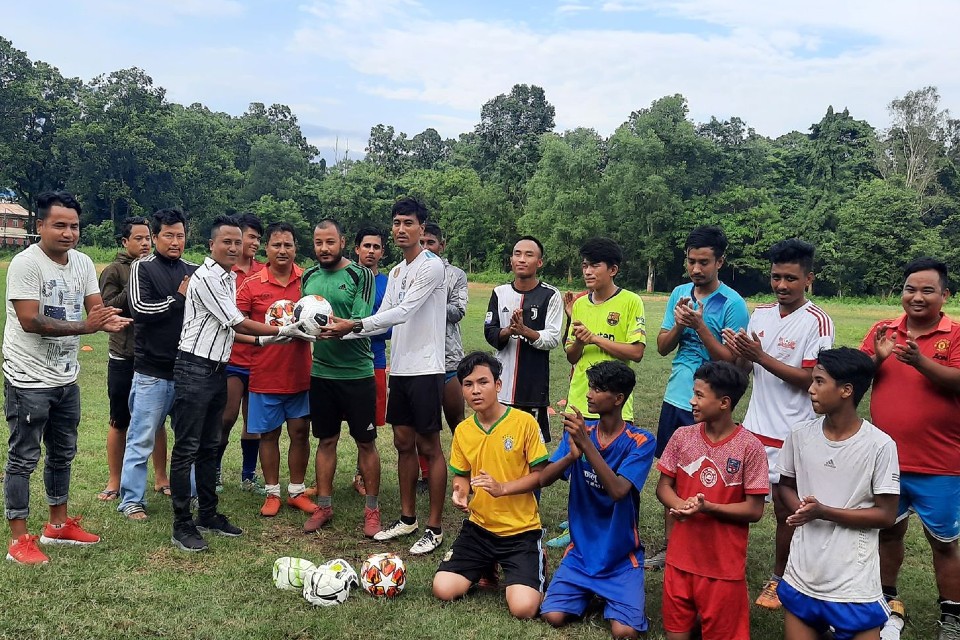 Former player Subash Syangtan has supported coach of Makwanpur DFA with 10 footballs for regular youth football training.

Syangtan provided balls to coach Bijaya Lal Shrestha in Hetauda on Monday.

Coach Shrestha thanked Syangtan for the support.

A Division league players, Amir Shrestha, Ashok Baral were also present in the hand over program.