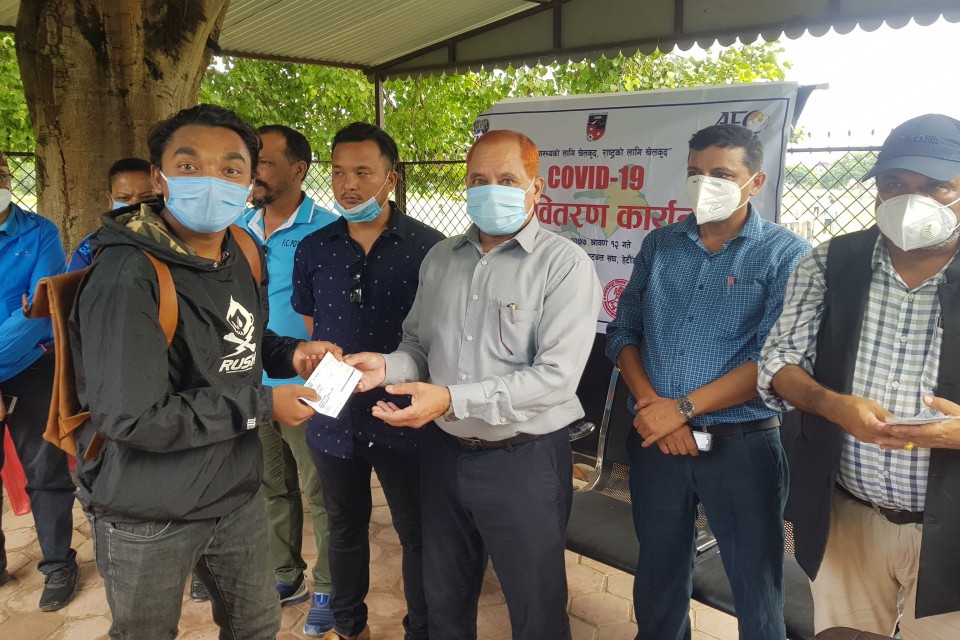 Makwanpur DFA has provided COVID relief to players and referees in Hetauda, Makwanpur.

The DFA provided relief to each player from league participating teams and to five referees from Makwanpur with Nrs 2,000 cash each.

Makwanpur DFA president Tika Lama, Hetauda sub metro mayor Hari Bahadur Mahat and other DFA officials were present in the program.

Central FA provided NRs 75,000 to all ANFA affiliated districts. FIFA has provided USD 1,00,000 to ANFA as COVID relief.
Nepalese players, coaches & referees are unemployed due to complete halt in the game.
Look Of Dasrath Rangasala In COVID Pandemic