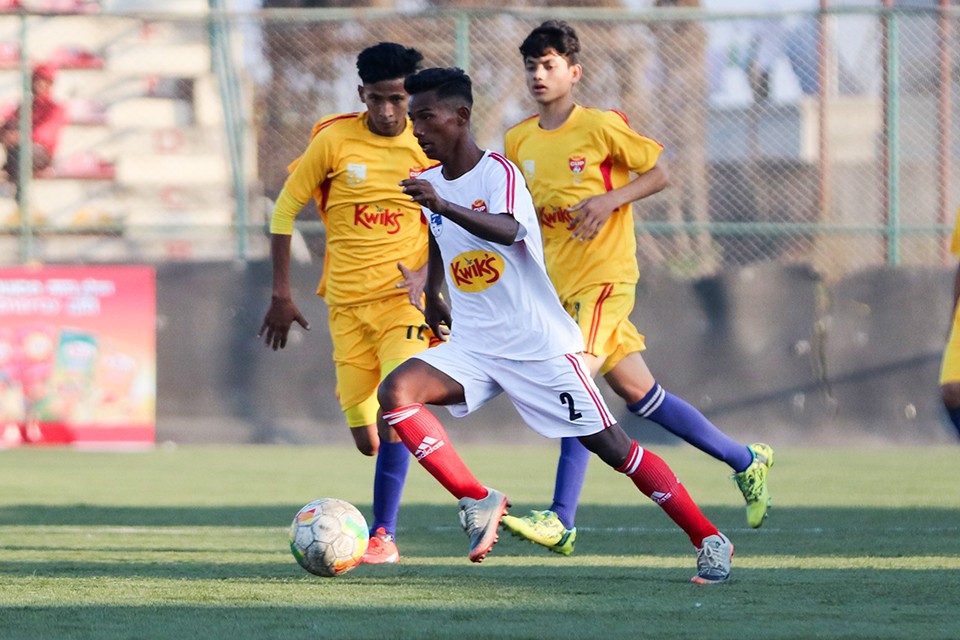 Nepalaya english school, Wonderland and Smiriti school have won their respective matches in Kwiks cup football tournament.

Nepalaya English Public School defeated Gorkha M.B 1-0 at ANFA complex on Wednesday. Sagar Theeng scored the match winner in 18th minute.

In the second match, Wonderland defeated Shramik school 5-0. Manil Kangdangwa and Nishan Gurung scored brace each while Sahil Limbu scored another for the winners.

Smriti defeated Srijana Gyansagar High school 3-2. Prasant Pratap Sen (14') Ankit Sijapati Thapa (29') and Sadin KC (50') scored apiece for the winners.
ANFA is organizing the championship, which has a winning purse of Nrs 3 lakh.
Japanese Kids Paying Respect To U12 Team From Nepal