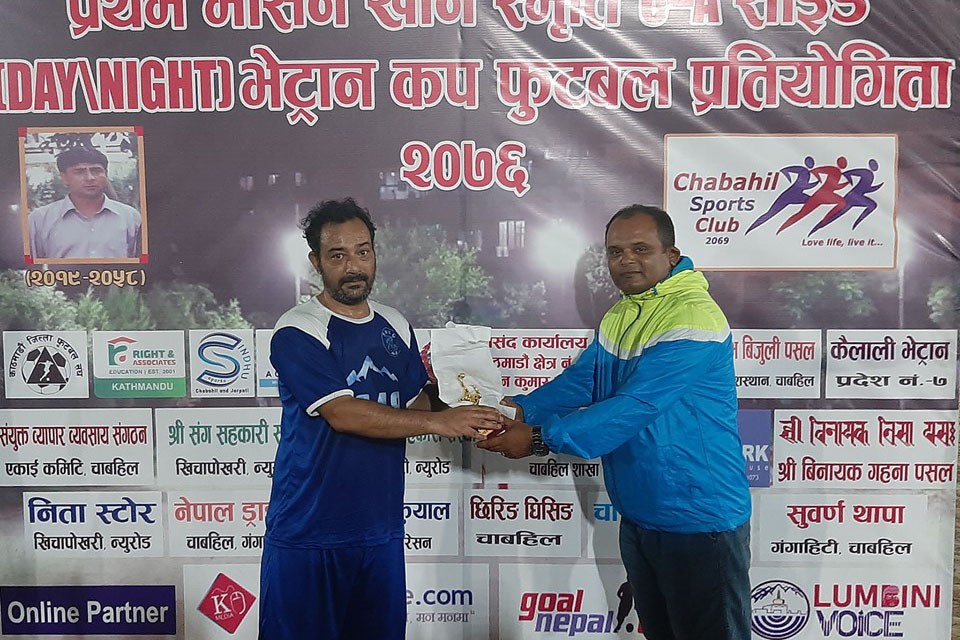 RCYC and SNKC have won their respective matches in 1st Mosain Khan memorial cup football tournament at Chabahil Ganeshthan, Kathmandu.

RCYC defeated Kathmandu Khelkud Samaj 1-0 in the first match played on Tuesday.

In the second match, SNKC defeated Mitranagar 2-0.

Boudha Tushal veterans will play against SNKC today.

Chabahil sports club is organizing the championship, which is sponsored by Khan family.