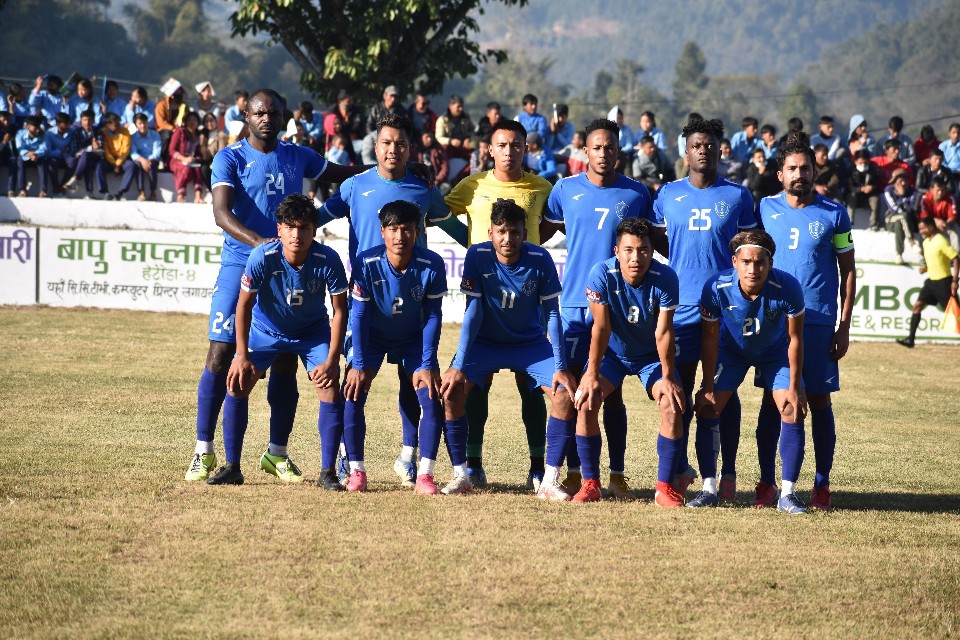 Makwanpur (GoalNepal) - Jawalakhel Youth Club have qualified for the semifinals of the fifth Bagmati Gold Cup in Hetauda. Jawalakhel defeated hosts Bagmati Rural Municipality 5-0 in the opening match at Phaparbari, Makwanpur to qualify for the final four.
Hisub Thapaliya scored a hat-trick in Jawalakhel's win. Sunil Khadka gave them the lead in the second minute of the game. Sami Raj Thokar doubled his team's lead in the 17th minute through Khadka's pass.
Thapaliya, who was declared the man of the match, scored goals in the 65th, 70th and 72nd minutes. The competition was inaugurated by the Minister of Social Development of Bagmati Province, Kumari Moktan.v
A total of ten teams are participating in the tournament which includes seven A Division League sides, one foreign team and two local sides. The tournament will commence on Poush 24.
The winners of the competition will receive a shield, medal and certificate along with cash of eight lakh rupees, while the runners-up will receive four lakh rupees.
Similarly, the organizers have said that a sports journalist with exemplary work in the field of sports will also be honored with cash of 15,000. The organizer expects everyone's support and cooperation to complete the competition successfully.
The man of the match of each game will be given an attractive prize including five thousand in cash for the individual category. The organizers informed that it is estimated to cost around 71 lakhs to complete the competition
3rd Makwanpur Gold Cup: Makwanpur XI Vs Machhindra Club