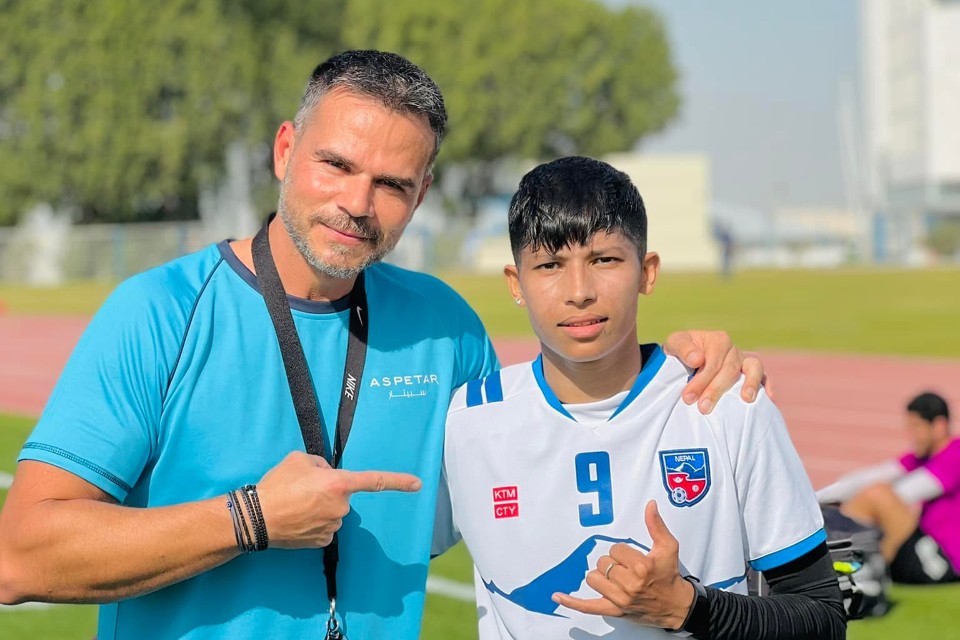 Sabitra Bhandari, the star forward and leading goalscorer for the Nepalese women's national team, spoke about her views regarding the last few months after returning to Nepal following her rehab in Qatar.
She posted on Facebook about how terrible the previous year had been for her. She also expressed gratitude to ANFA and the Qatar Football Association for their assistance in her recuperation.
"I would want to express my gratitude to the ANFA family, the Armed Police Force, the APF Club, the Qatar Football Association, physicians, nurses, physiotherapists, and other personnel for their direct and indirect support in my treatment," she said on Facebook. "I'd like to express my gratitude to the media, my football family, football fans, and well-wishers for always encouraging me while I was down after my injury."
She also said she will do everything she can to return to the pitch as soon as possible and provide joy to the country's football fans.
Bhandari suffered an anterior cruciate ligament (ACL) injury while playing for Nepal APF Club in the National Women's League last season.
Nepal Vs Bangladesh - 2nd Friendly Match Highlights