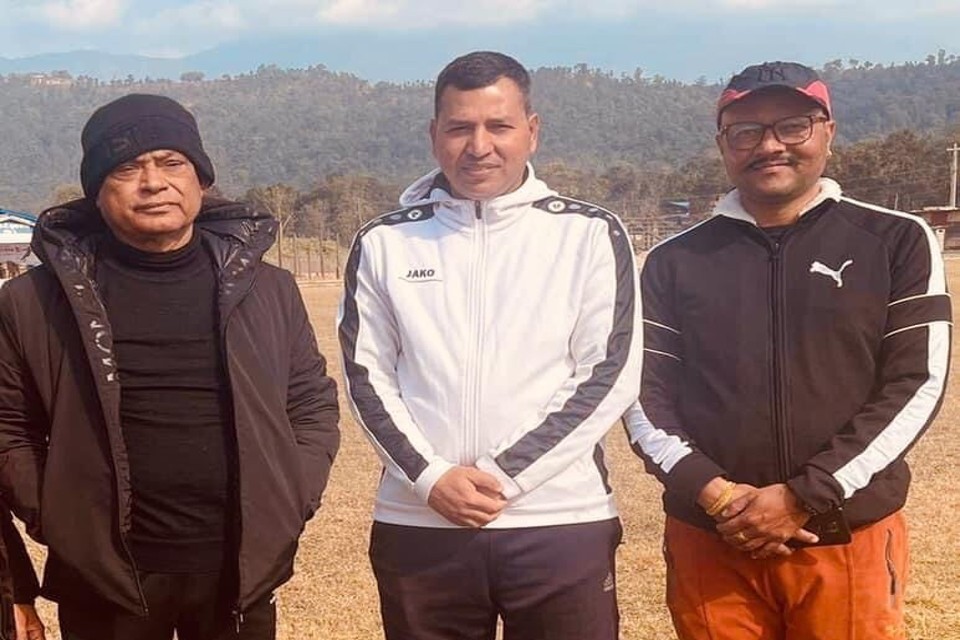 Hetauda School of Management's (HSM) principal Puranbahadur Joshi has announced Rs. 5,00,000 for the construction of the Campa Stadium in Hetauda-5.
The stadium being built by Piple Youth Club has been aided with the money after a visit from Joshi as informed by club president Sushil Ghimire.
The stadium will have a RCC parapet with 3500 capacity and a steel parapet with 2000 capacity.

Local government, different organizations, people and others' help has come regularly to build the stadium as informed by president Ghimire.
The amount donated by Joshi will go towards the building of steel parapet, said Ghimire.
3rd Makwanpur Gold Cup: Makwanpur XI Vs Machhindra Club