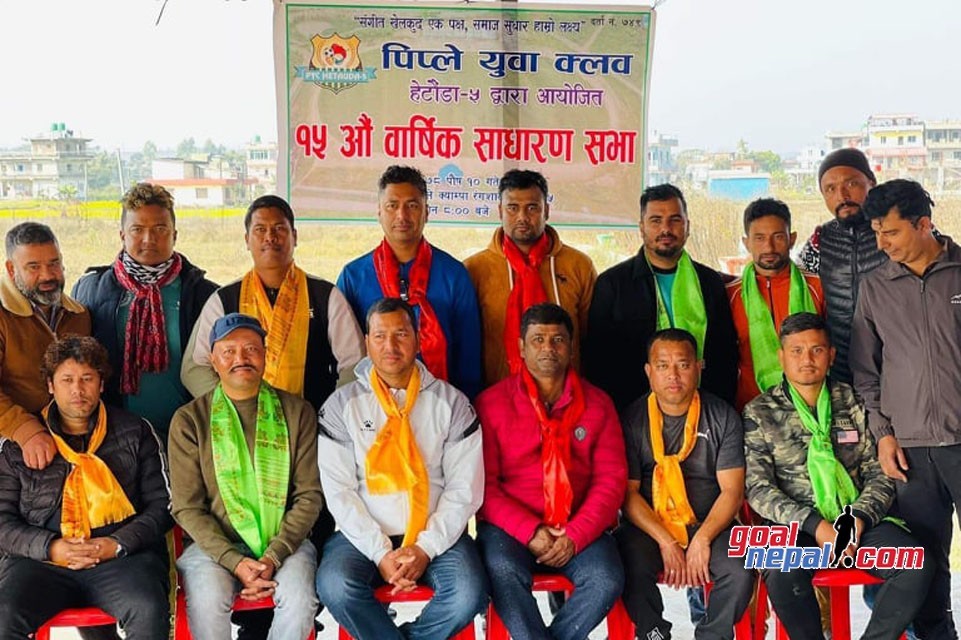 Sushil Ghimire has been unanimously re-elected as the president of Piple Youth Club of Hetauda for the second term. The club's 15th annual general meeting on Saturday re-appointed Ghimire as chairman.
Similarly, the General Assembly has elected Bharat Kumar Saiju as Vice Chairman, Dipendra Dhakal as Secretary, Sudip Sapkota as Treasurer and Sudip Singh Thakuri as Joint Secretary.
Ravi Thapa, Ran Bahadur Khanal, Bibek Aryal, Bhupendra Chaulagain, Lal Kiran Dhungel, Anuj Karki, Sajita Shrestha Poudel, Kalpana Rai and Narendra Moktan have been unanimously selected as the working committee members of the club.
Ward members Keshav Shrestha, Saraswati Dahal and Gyan Bahadur Thapa were also present at the general assembly with Hetauda-5 ward chairman Rajesh Baniya as chief guest.
3rd Makwanpur Gold Cup: Makwanpur XI Vs Machhindra Club