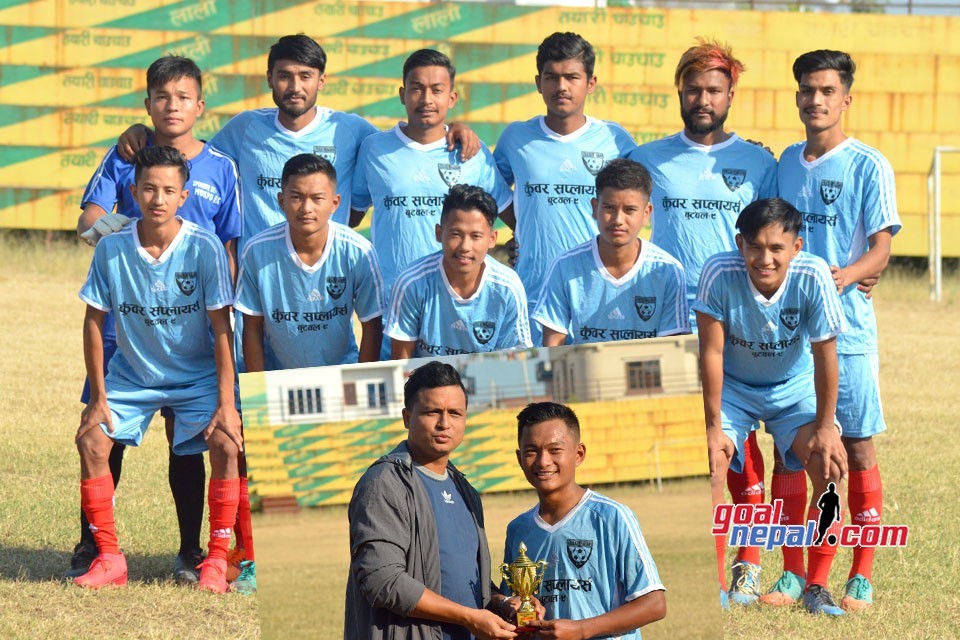 In the first match of the ongoing Rupandehi District League Football Tournament in Butwal on Saturday, Butwal United started the tournament with a resounding victory.
In the first match played at ANFA Technical Center, Butwal, Butwal United defeated Chadani Youth Club by 3-0.
Bimal BK, Mohan Gurung and Resham Thapa scored in the victory of Butwal United. Butwal United's Resham Thapa was declared player of the Match.
In the second match played on Saturday, Farsatikar Youth Club and Lisnu Youth Club played a goalless draw. Suraj Chaudhary of Farsatikar Youth Club was declared player of the match.
The winner of the round-robin league competition will receive 100,000 rupees including the title, while the runner-up will receive 50,000 rupees. Similarly, prizes have also been arranged for the third and fourth placed teams.
A total of 10 teams are currently competing in the competition, including the top eight teams from last year and two teams from this year's league selection.