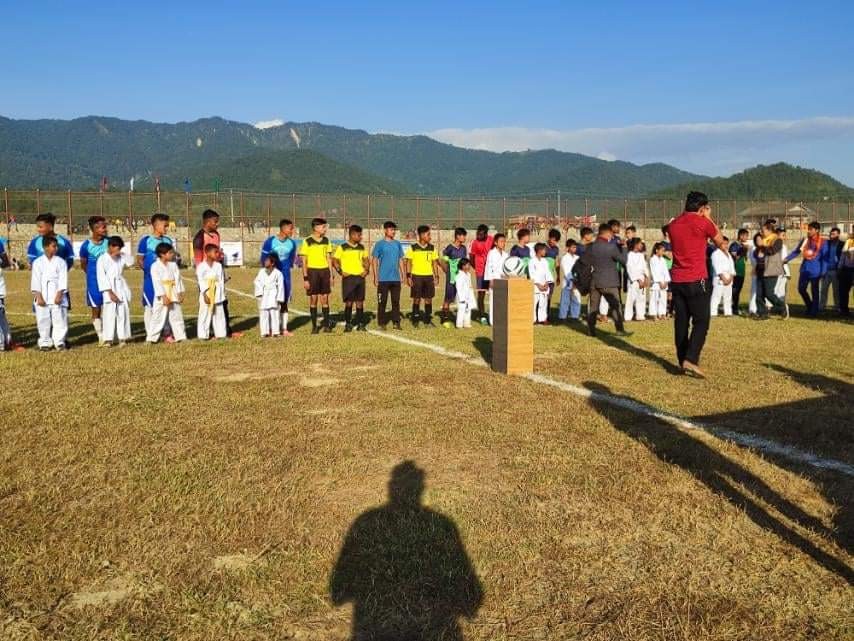 Bagmati Youth Club defeated Namuna Jana Utthan Club 3-2 in today's match of the first Kamalakhoj Gold Club, which is organized by Namuna Jana Utthan Club, and advanced to the semifinals.
Bagmati's Bijay Ghalan scored in the 6th and 43rd minutes, while the organizers' Deepesh Chamling Rai scored one goal and Rosen Adhikari scored another in the 28th and 76th minutes.
Bijay Ghalan was named man of the match after scoring two goals in the game.
The game between Blue Alpine Club Sinduli and Memory Youth Club, Sunsari will take place tomorrow.