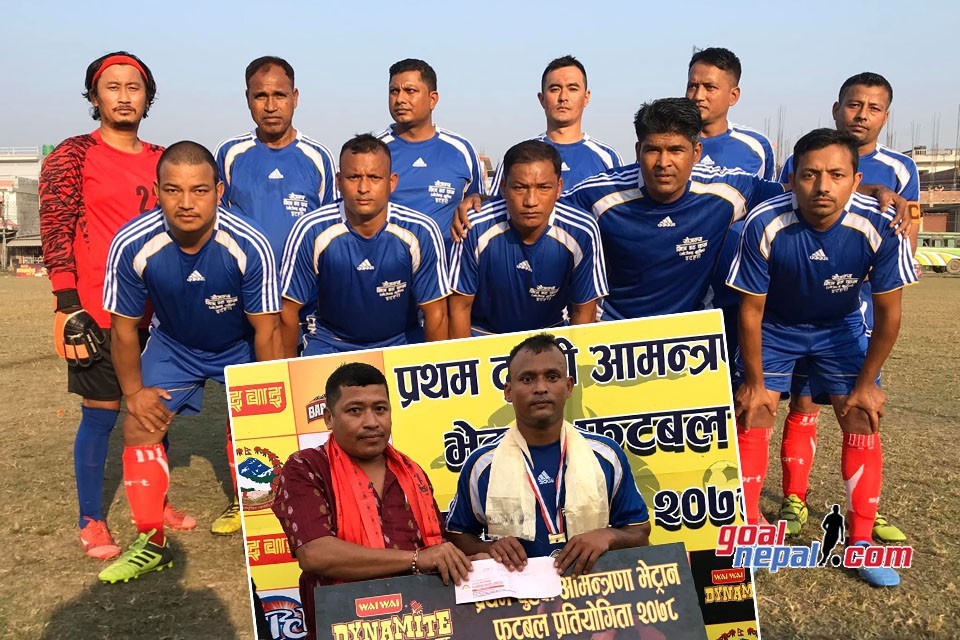 Janata Veterans Club, Itahari has entered the semifinals of the first Duhabi Veteran Cup Knockout Football Tournament.

Janata advanced to the final four by defeating Birat Buddha Veteran, Biratnagar 2-0 in the second quarterfinal on Sunday. In the 16th and 62nd minutes of the match, Pralad Koirala scored both goals for Janata.

Koirala was also named Man of the Match for his two decisive goals in the victory. The chairman of Duhabi Municipality Ward No. 2 Arabinda Biswas presented him with a cash prize.

On Monday, Hamro Dharan Veterans Club will face United Veterans Club in the third quarterfinal match of the competition.

The winner of the competition organized by Duhabi Veteran Football Club will receive 51,000 rupees in addition to the trophy, while the runner-up will receive 31,000 rupees. On November 20, the final will take place.