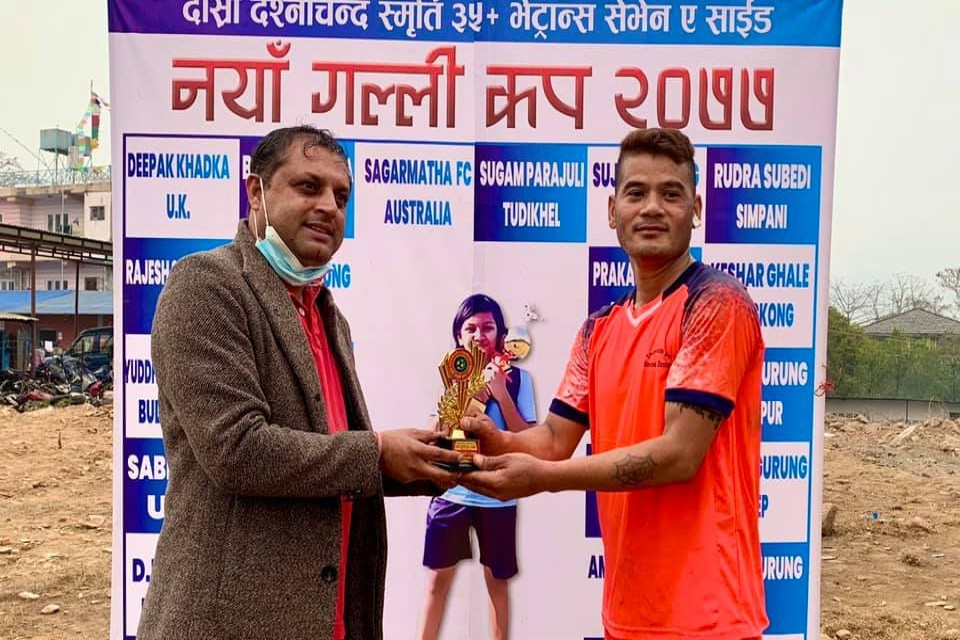 Brotherhood will play against Garden veterans in the final match of 2nd Desna Chand memorial Naya Galli veterans (35+) championship in Pokhara.

Brotherhood defeated Sangam FC 5-1 in the first semifinal match played at Pokhara Tundikhel on Friday. Manoj Gurung scored four goals alone while Dipak Chhetri scored another. Hari Lama scored a consolation goal for Sangam.

In the second semifinal match, Garden FC defeated Valley sports 1-0. Santosh Karki scored the match winner.

The final match will be played on Saturday. The champions will get NRs 70,000.