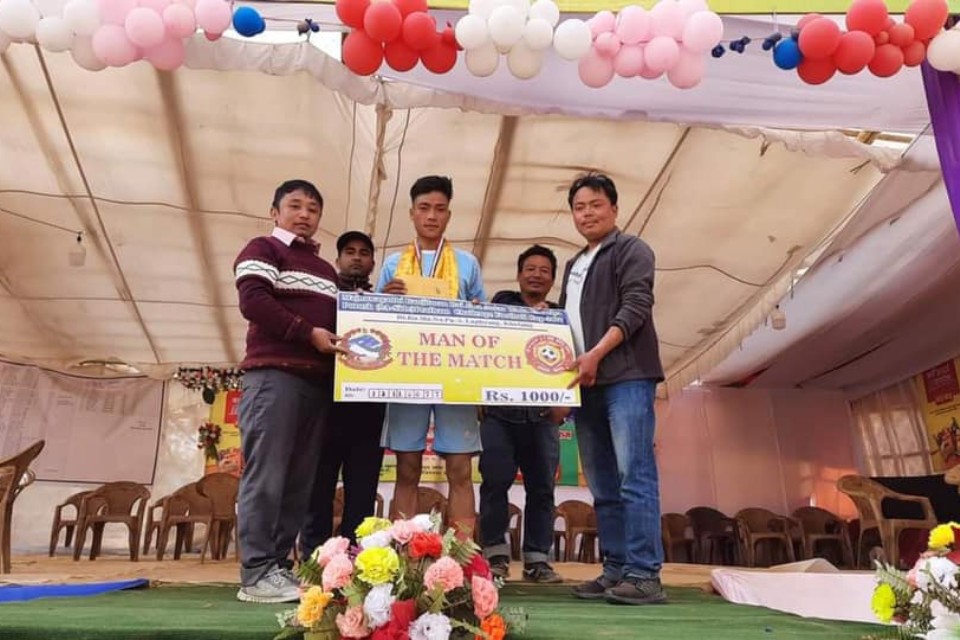 Kharmi and Diktel have won their respective matches in Majhuwagadhi Ranjitman inter ward football championship in Diktel, Khotang.

Kharmi defeated Nunthala 2-1 on Wednesday. Two goal hero Surendra Rai became the player of the match.

In another match, Diktel defeated Bubalung 6-1.

Man of the match, Dipesh Ghale scored four goals alone while Sailesh Bajimaya struck a brace. Mandeu Rai added another goal for the winners.

Namuna sports club is organizing the championship, which has a winning purse of NRs 1,55,000.