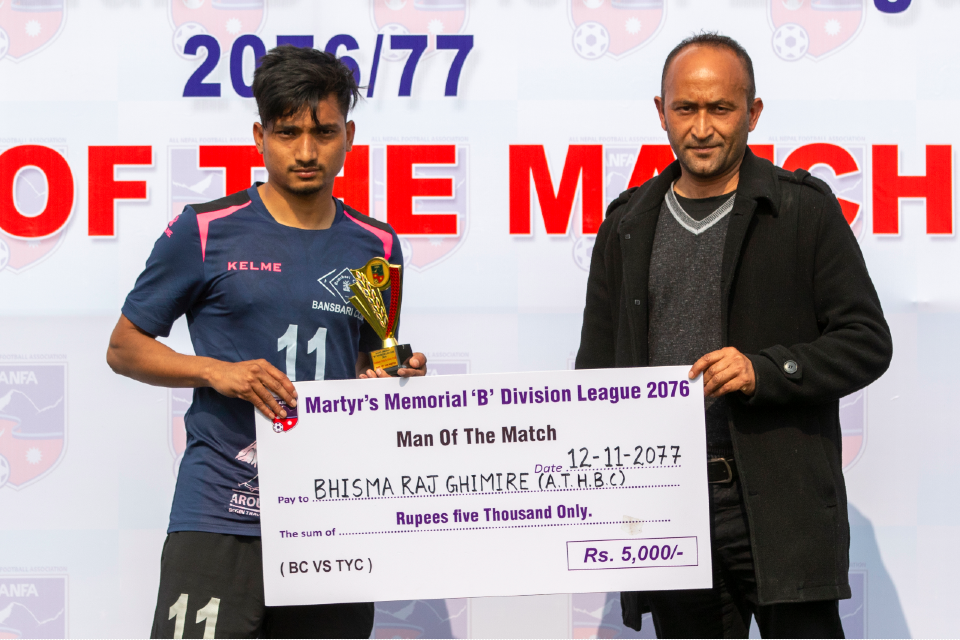 Around The Himalayas Bansbari club and Shree Kumari have won their respective matches in Martyr's memorial B Division league.

In the first match played at ANFA complex, Bansbari defeated Tushal youth club 3-1. Bishma Raj Ghimire struck a brace (5', 34') while Anil Gurung scored in 54th minute for the winners. Sunil Dhami scored a consolation goal for Tushal in 70th minute.

Tushal wasted a spot kick in 87th minute. Alone Rai squandered the kick. With the win, Bansbari are in third position with 14 points. Tushal are in fifth with eight points.

In the second match, Shree Kumari club defeated Shree Bhagwati club 4-1.

Ashish Rai scored four goals alone (20', 53', 64', 77') for the winners. Nawaraj Gurung scored a consolation goal for Shree Bhagwati in the added time.

Shree Kumari are in eight position with six points from six matches. Shree Bhagwati are in 10th position with just five points.