Province 1
Morang: Dangihat FC Enters FINAL Of Pathari Sanischare Cup
Morang: Dangihat FC Enters FINAL Of Pathari Sanischare Cup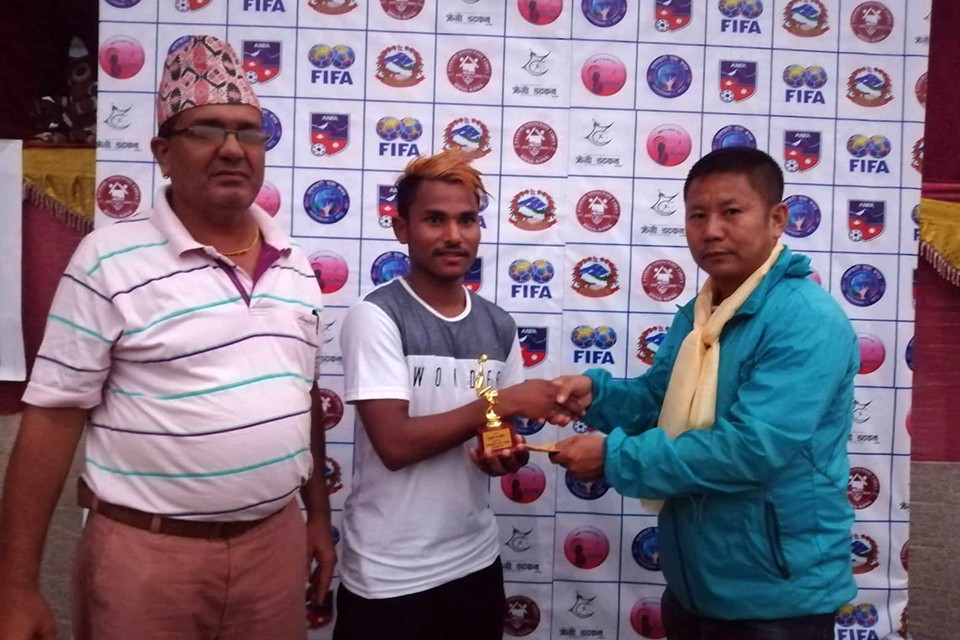 Dangihat FC has entered final of Pathari Sanischare Cup 2076.

Dangihat FC defeated Panchayan FC 1-0 in the second semifinal match played at Pathari on Monday.

Arun Limbu scored the match winner in 23rd minute of second half.

Milan Pariyar became the man of the match and received Nrs 2,000 cash.

Sunakhari yuwa club is organizing the championship, which has a winning purse of Nrs 81,000.


6th Rumpum Udayapur Gold Cup: Morang Stuns Nepal Police - MATCH HIGHLIGHTS