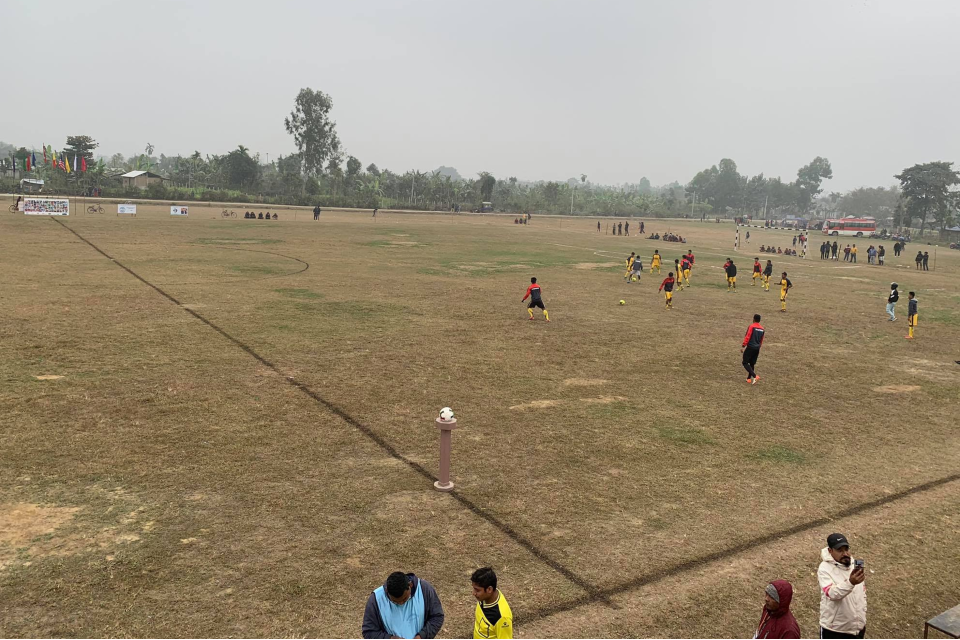 10 Nabodaya FC has moved to second round of 5th Refugee Challenge cup as they defeated Urlabari FC 1-0 on Saturday.

Bindabasini FC Biratnagar will play against BYC Beldangi, Jhapa on Sunday.

Youth Friendly Centre and BRC Bhutan are jointly organizing the championship, which has a winning purse of NRs 1,01,000. Runners up team will get NRs 51,000.
Sector I is the main sponsor of the event. Teams from province 1 are taking part in the event.


6th Rumpum Udayapur Gold Cup: Morang Stuns Nepal Police - MATCH HIGHLIGHTS