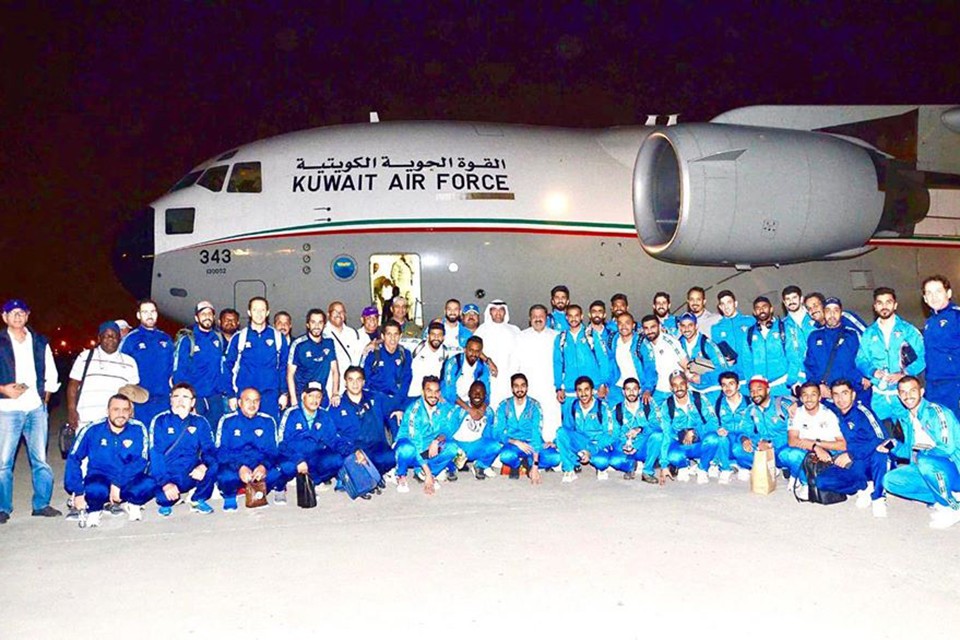 Right after the match against Chinese Taipei yesterday night, Kuwait boarded the plane to Paro, Bhutan. They didn't have enough time to celebrate 9-0 drubbing of Chinese Taipei as Kuwait Air Force jet was waiting to fly them to Bahrain.

They have landed Thimpu this evening through Bhutan Airlines chartered flight via Delhi, putting all bones in their arms. They looked super tired.

Nepal will land Thimpu tomorrow afternoon.

The FIFA World Cup round 2 Asian qualifiers will be played at Changlimithang stadium on November 19, 2019.

Australia are atop with 12 points while Kuwait are in second position with seven points. Jordan are in third position and Nepal in fourth position. Chinese Taipei doesn't have a point.