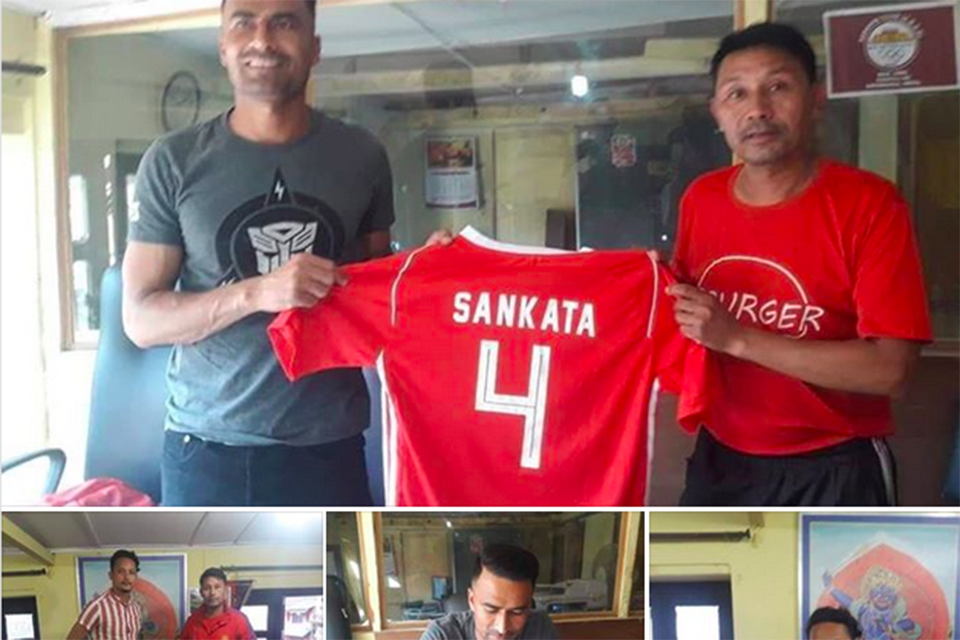 Sankata club has signed a deal with former Nepal APF midfielder Rajendra Rawal.

Club signed the deal with Rawal on Friday at club office, New Road.

Likewise, they also renewed contract with goalie Binaya Shrestha.

Clubs like MMC and Sankata Club are becoming hyper in signing the players for the upcoming league.

ANFA is planning to kick off the league next month.


5th Jhapa Gold Cup: Sankata Club vs Three Star Club