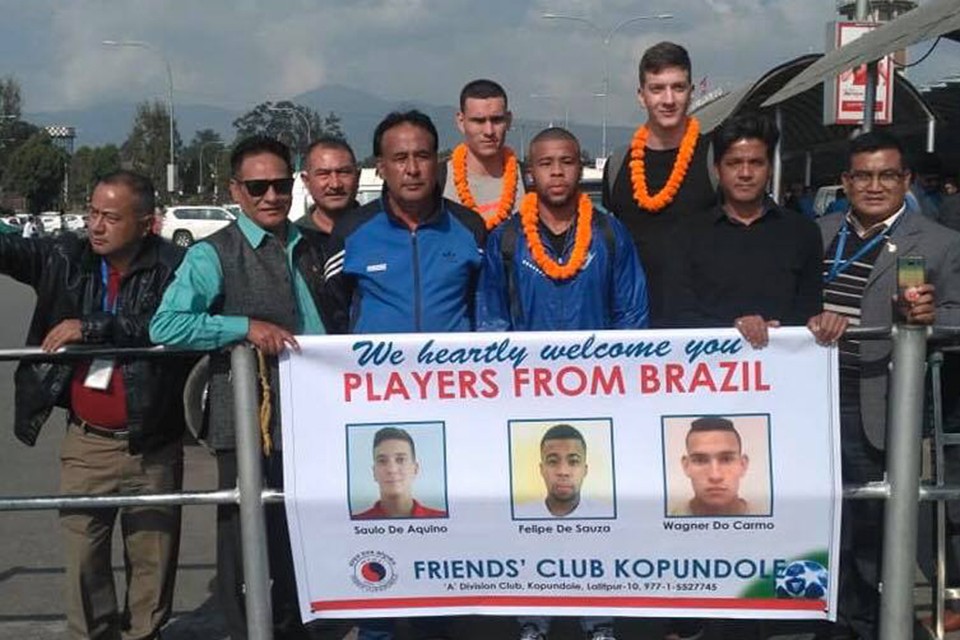 Friends club has welcomed three Brazilian players for upcoming A Division league.

The club said that the players will train with the team for couple of weeks before finalizing the deal. The club officials welcomed the players at Tribhuwan international airport on Tuesday.

The players are Felipe De Souza, Saulo De Aquino and Wagnor De Carma.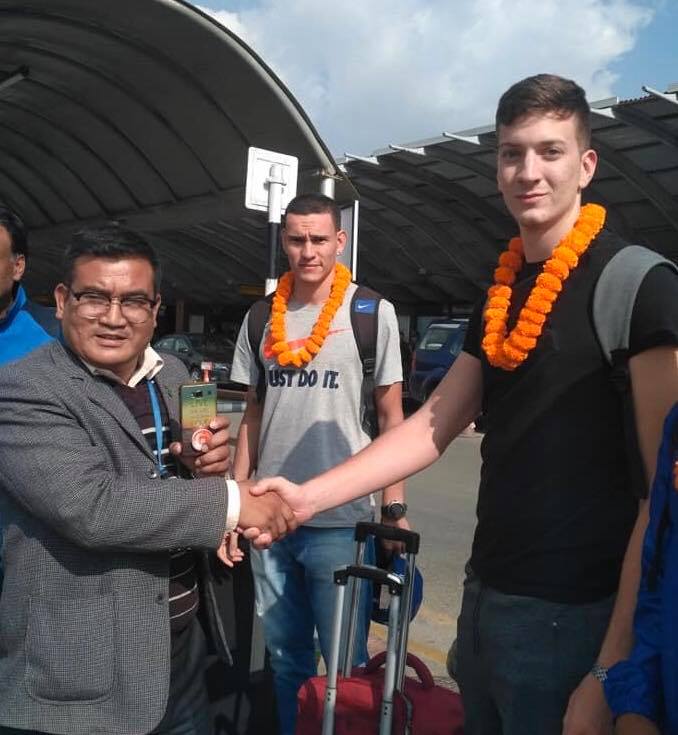 ANFA is planning to kick off A Division league (Kathmandu based league) from next month.

There are 14 teams in the league. None of them have fulfilled AFC club licensing criteria making them ineligible for AFC tournaments.
BRIGADE BOYS CLUB VS FRIENDS CLUB - TWO GOALS !