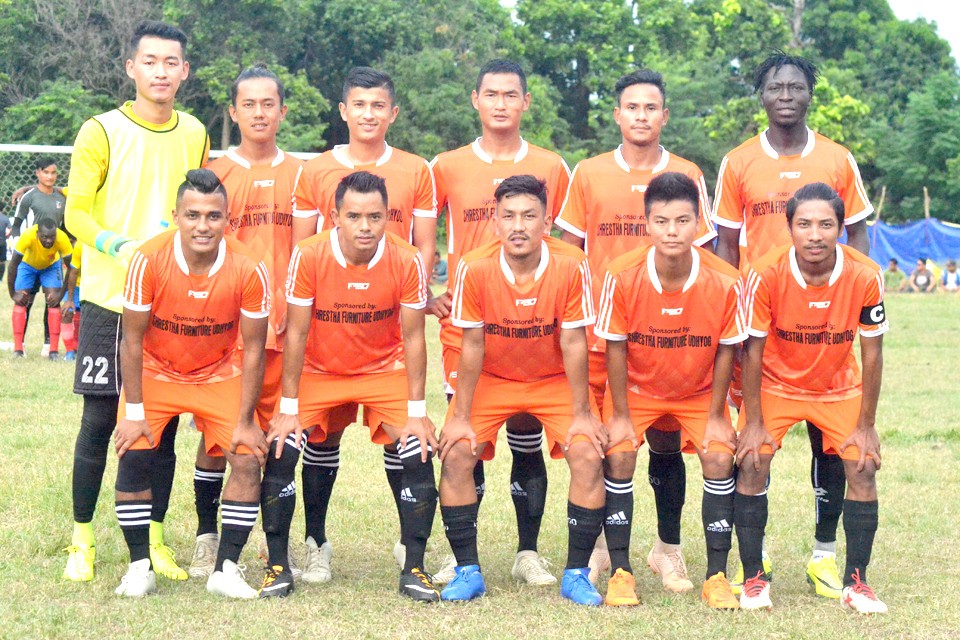 Bishwo Shanti yuwa club has entered semifinals of 7th Chadani cup football tournament.

Bishwo Shanti defeated Janajyoti club 2-0 in quarterfinal match played on Monday at Danapur, Rupandehi.

Bishwas Shrestha and Laxman Ruchal scored apiece for the winners. Shrestha became the man of the match.

Pharsatikar yuwa club will play against Brahma yuwa club in today's match.

Chadani yuwa club is organizing the championship, which has a winning purse of Nrs 1,20,000.