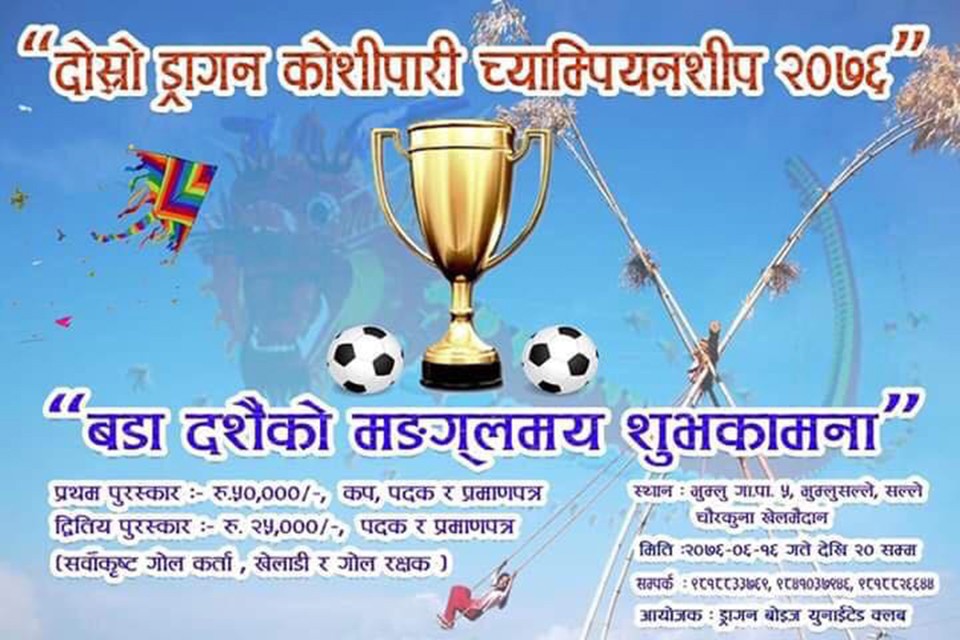 Dragon Boys United club is organizing 2nd Dragon Koshipari championship 2076 from Ashoj 16 at Bhumlu rural municipality, Kavre. 



The championship is organized to celebrate Nepal's greatest festival Dashain. 



The final match will be played on Ashoj 20.

The winners will get Nrs 50,000 and runners up team will get Nrs 25,000.