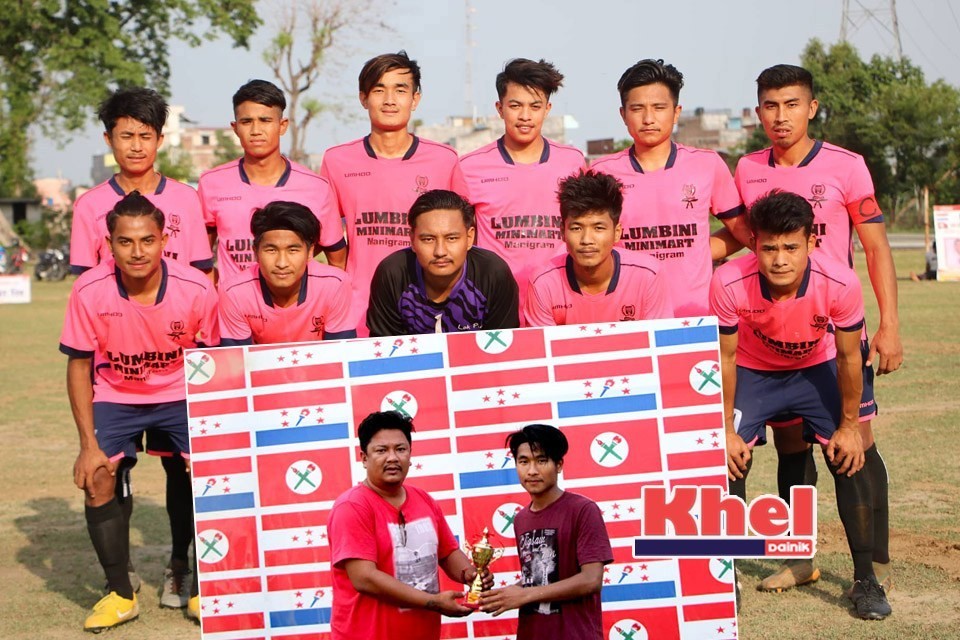 Jharna sports club has entered semifinals of 1st Mukti, Rajendra, Rajesh & Om Prakash Memorial Cup in Kapilvastu district.

Jharna defeated Fulbari Guys, Butwal 5-2 to enter semifinals on Saturday.

Suraj Ale scored a hat trick while Amosh Pun scored apiece for the winners. Kshitiz Raj GT scored one for Fulbari.

Ale became the man of the match. Eight teams are taking part in the event, which has a winning purse of Nrs 2 lakh.