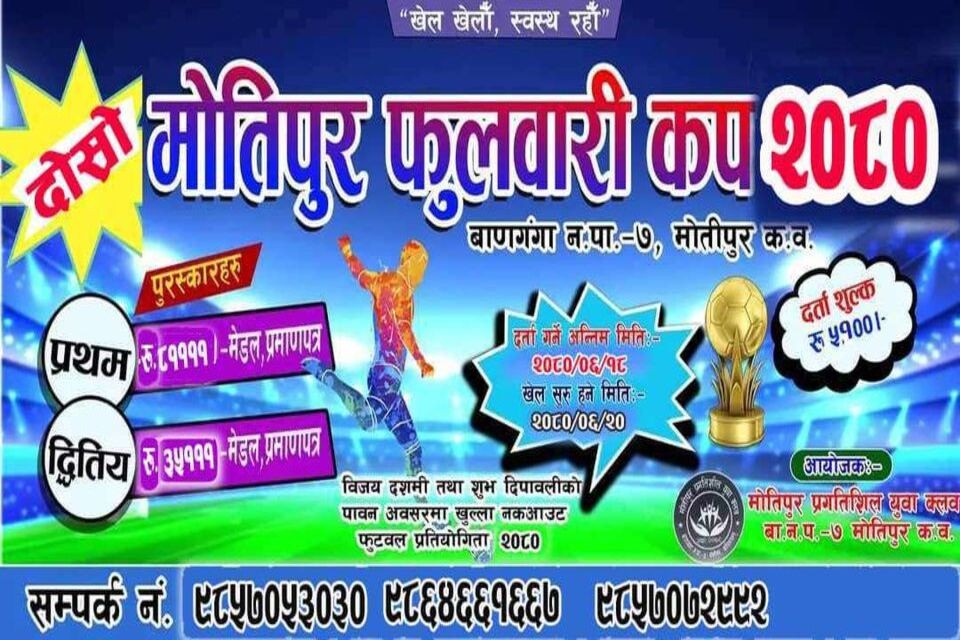 In a bid to commemorate the festive spirit of Dashain and Tihar, the Motipur Pragatishil Yuwa Club is all geared up to host the 2nd Motipur Fulbari Cup.

This eagerly anticipated football tournament will unfold in the picturesque setting of Banganga Municipality, Kapilvastu.

With a substantial first-place prize of 81,111 and a commendable second-place prize of 35,111, the competition is set to draw the finest football talent in the region.

Teams from across the vicinity are vying for glory in this exciting event.

The tournament not only promises spirited football action but also serves as a platform for teams to showcase their skills and compete for the coveted prizes. The entry fee of 5100 ensures participation and healthy competition among the teams.

As the countdown begins, football enthusiasts and fans of the beautiful game eagerly await the commencement of the 2nd Motipur Fulbari Cup, where passion, skill, and celebration of the festive season will come together on the pitch.