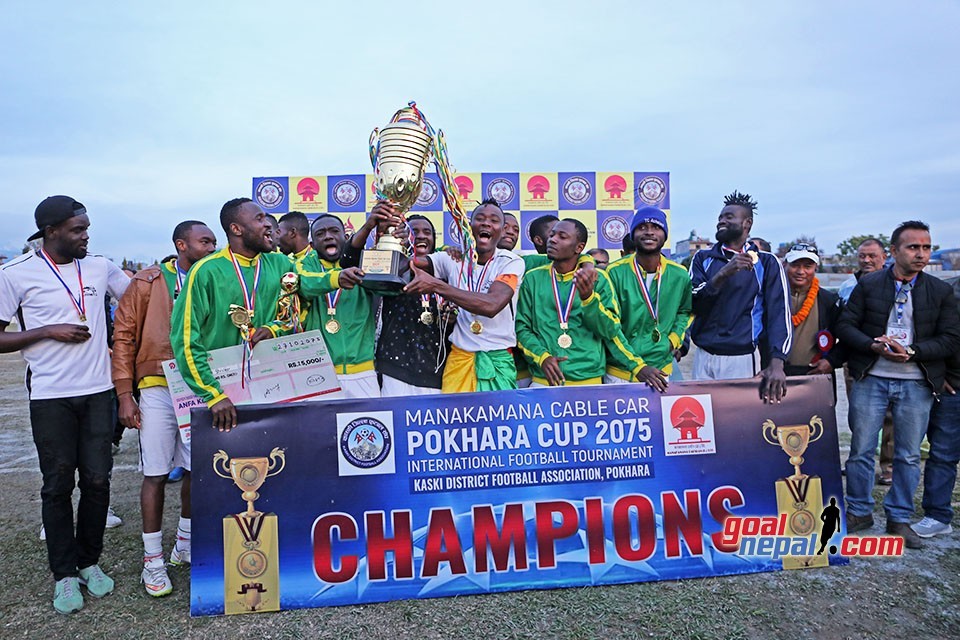 It is learned that Pokhara Cup winners Dauphins Team and runners-up APF have not received winning amount from organizers.
The organizers had handed a post-dated cheque to the team .
After receiving cash prize of Tilottama Gold Cup, Dauphins coordinator Sagun Shrestha said," Organizers handed us a post-dated cheque asking us to withdraw after they inform us. They said that they hadn't received money from sponsors."
"We agreed to their request", Shrestha told GoalNepal.
When contacted Pokhara Cup organizer ANFA Kaski President Milan Shrestha, he said that they would deposit money this week as per agreement.

Dauphins defeated Nepal APF 1-0 to lift the title at Pokhara grounds on Feb 10, 2019.

The winning amount of Pokhara Cup is Rs.7,55,000.
Qatar Airways Martyr's Memorial A Division League: MMC Vs Nepal APF