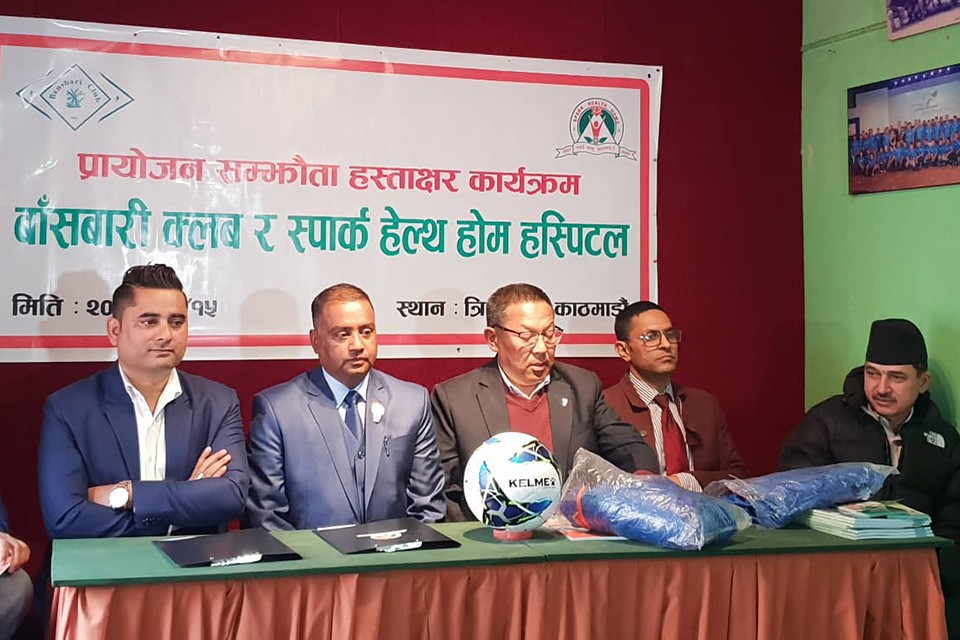 Spark health home hospital has sponsored Bansbari club for upcoming Martyr's memorial B Division league.


Spark health home director Rupesh Adhikari and Bansbari club president Prem Thapa signed in an MoU in Kathmandu on Tuesday.



Name of the club will now be Spark Hospital Bansbari club.



The hospital will provide Nrs 8 lakh in cash and kind to the club.

Club president Prem Thapa thanked hospital for the sponsorship.

Director of the hospital, Rupesh Adhikari said, "We wanted to sponsor A Division team but we couldn't do so due to budget constraint but we are now ready to sponsor B Division team, which has a long history".

ANFA president Karma Tsering Sherpa, member Madhusudan Upadhaya were also present in the signing ceremony.



B Division league is starting from Magh 25 at ANFA complex.