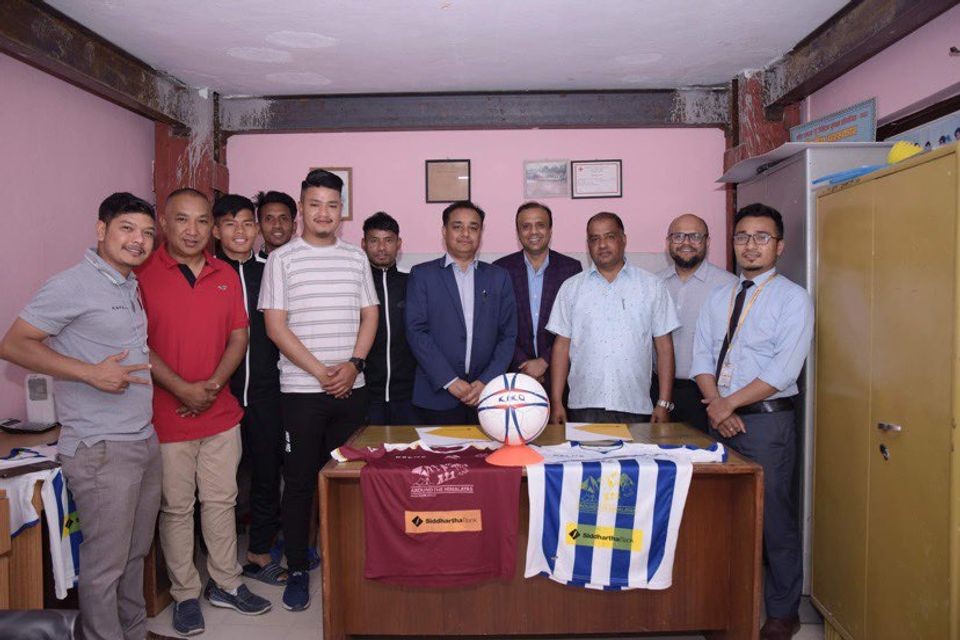 Bansbari Club, which is playing in Martyrs' Memorial B Division League, has signed an agreement with Siddhartha Bank as a co-sponsor on Wednesday.
Chairman of the club Prem Thapa and Assistant General Manager (AGM) of Siddhartha Bank Pradip Pant signed the sponsorship agreement at a function held at the club's office in Kathmandu Metropolitan City-3. The sponsorship agreement of four lakh rupees is for one year.
Chairman of Bansbari Thapa said, "Bansbari Club and Bansbari Tolbasi are very happy to sign a sponsorship agreement with the country's largest Siddhartha Bank. This collaboration has been made possible by the initiative of local resident Dipesh Acharya. This support will go a long way in the development of Nepal's football and in achieving the club's goals and objectives."
AGM Pant of Siddhartha Bank said, "We are very happy to work with Bansbari Club. This is how we will move forward by cooperating with Bansbari Club in sports and social work. We have a one-year contract now. We will continue this agreement next year."
Selection of Representative for ANFA Election
A working committee meeting held at the club's office in Kathmandu Metropolitan City-3 on Wednesday unanimously decided to send Chairman Prem Thapa with voting rights and General Secretary Ramesh Kumar Karki as a representative for the upcoming election of the All Nepal Football Association (ANFA).