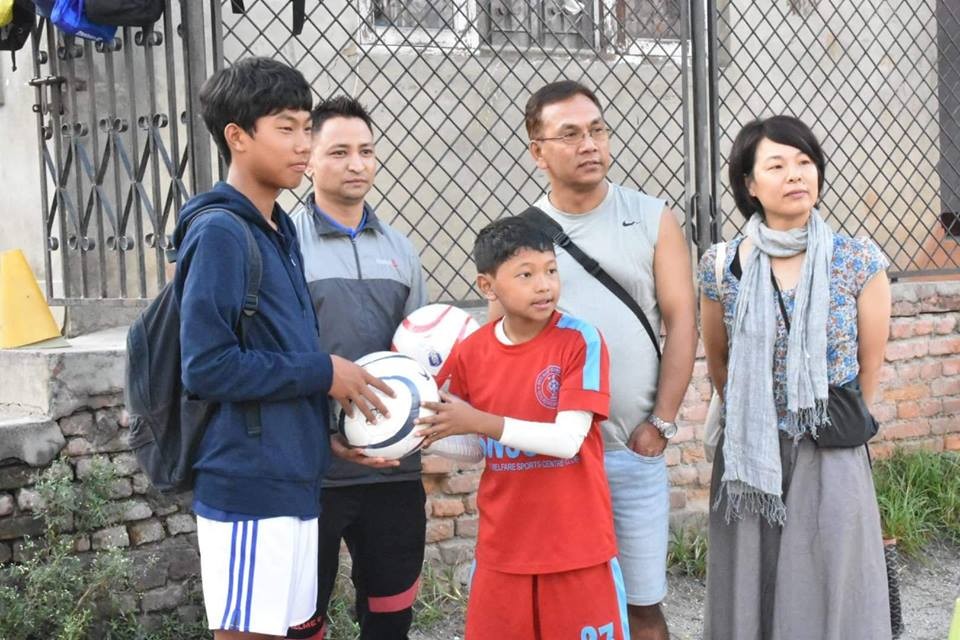 Social Welfare Sports centre (SWSC) has received support from Japan.

The club received gears worth Rs 32,000 from Kaoru Shrestha, who is playing school league in Japan.

Kaoru studies at Meikei high school Ibaraki Ken, Tsukuba school in Japan.

His parents were also present in the handover program.

The club thanked Kaoru, his parents and others for the support.