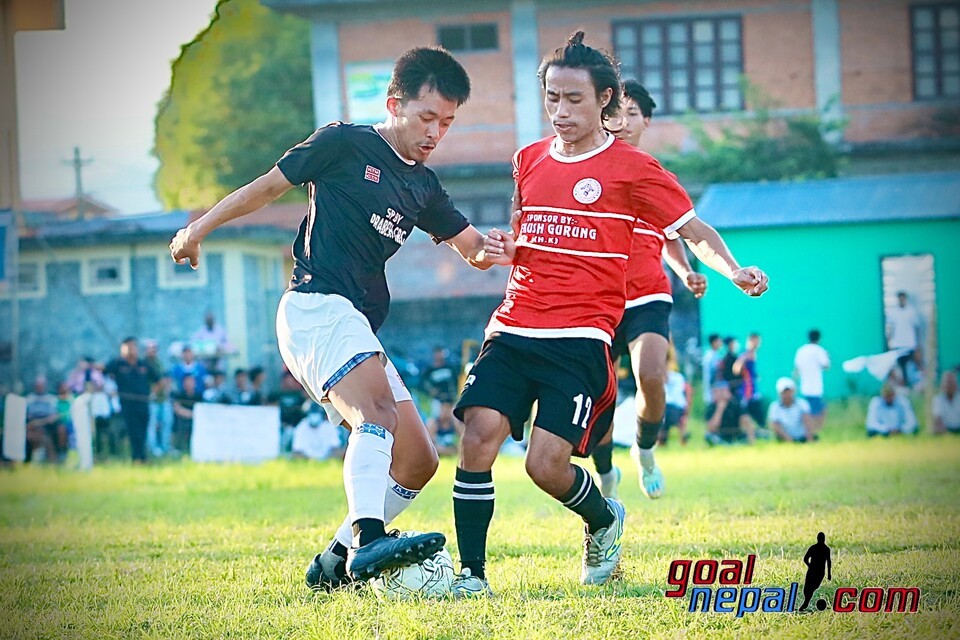 pre-quarterfinal matches have been completed in teej cup at Bhadardhik, Kaski.

Nine matches were plaed on Saturday at Bhandar Dhik Stadium located in Pokhara-29.

Basanta & Nanda Memorial,Ramghat Buddha shanti, Gunny fc, JD Guys, Swammy fc, Ranjan memorial, B-13, Bhandardik fc 'A' and RSYC won their respective matches.

Tournament is organized by Bhandar Dhik Toll Development Organization Pokhara. The organizers informed that the winner of the competition in which a total of 42 teams are participating will receive a cash prize of Rs 1,11,111 along with the title, while the runner-up will receive a trophy, medal and certificate along with Rs 55,555.

Likewise, the organizers said that those who excel in the individual category will also be awarded with a token of love along with cash of 4,000 each. The organizers informed that cultural and entertainment programs including Teej song and dance competition will also be organized.

Organizers also said that 30 percent of the money collected from the competition will be donated to orphanages.
POKHARA STADIUM - 10% WORK IS STILL LEFT