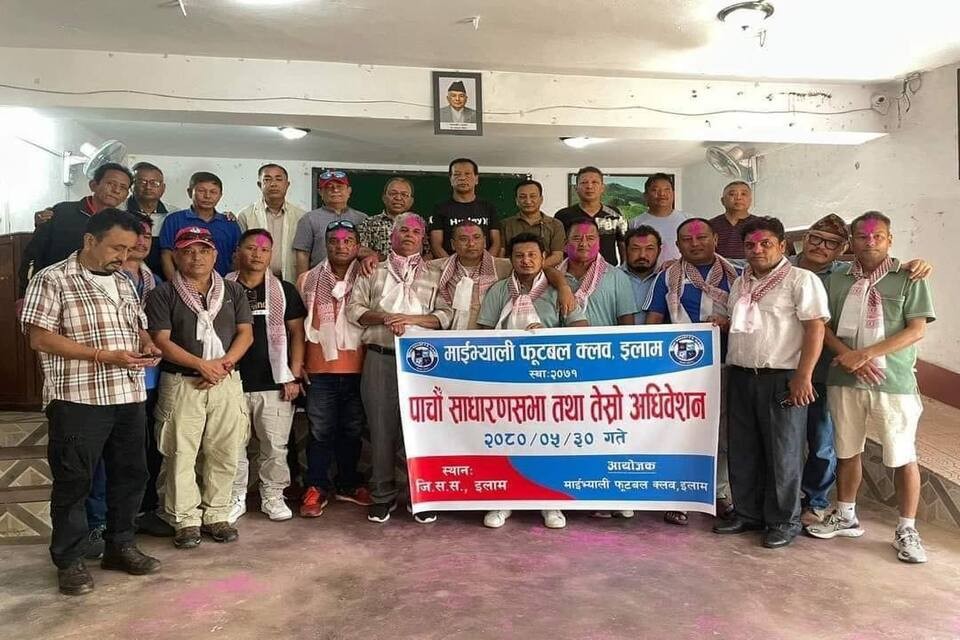 Mai valley club, Ilam has a new leadership.

Dinesh Kafle has been elected the president of Mai valley club. 5th general assembly held in Ilam on Saturday elected kafle the president.

Other officials are:

VP: Biplav Koirala
General secretary: Binod Shrestha
Secretary: Rajat Khadka
Treasurer: Kamal Subedi
Members: Rajkumar Shrestha, Biren Dewan, Tseten Sherpa, Ananda Bhaktaraj, Puskar Burja, Dipesh Shrestha, Sukbir Tamang, Sabita Pandey, Surendra Rai, Suman Shrestha.
4th Mai Valley Gold Cup: Mai Valley FC Vs Kaski XI - MATCH HIGHLIGHTS