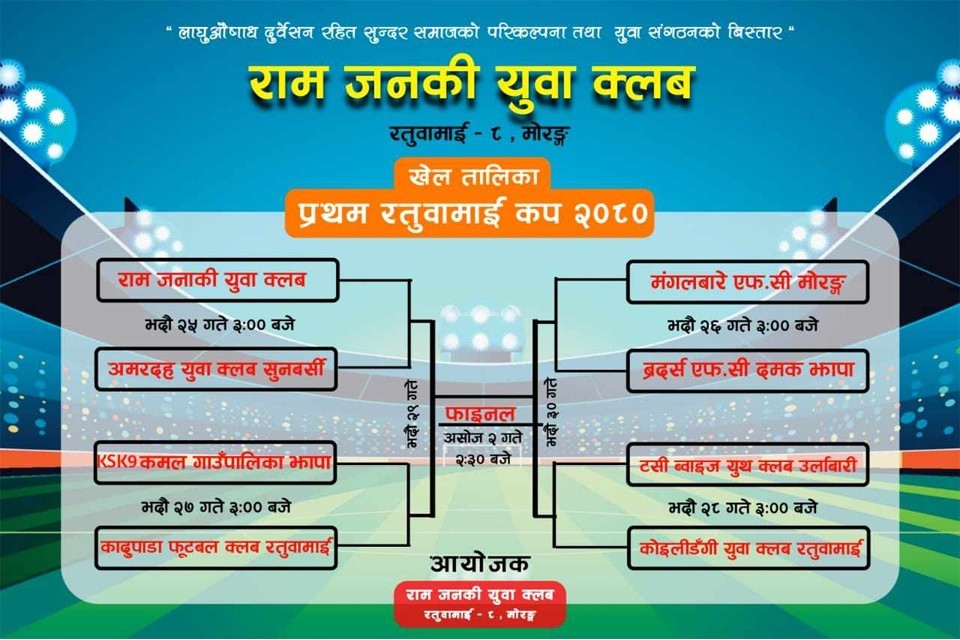 Ram Janaki yuwa club, Ratuwamai is organizing 1st Ratuwamai cup from Bhadra 25 at Ratuwamai-8, Morang.
The championhip is featuring eight teams.

Hosts Ram Janaki yuwa club will take on Amardaha yuwa club in the opening match.
The championship has a winning purse of NRs 30,000 while runners up team will get NRs 15,000.
6th Rumpum Udayapur Gold Cup: Morang Stuns Nepal Police - MATCH HIGHLIGHTS