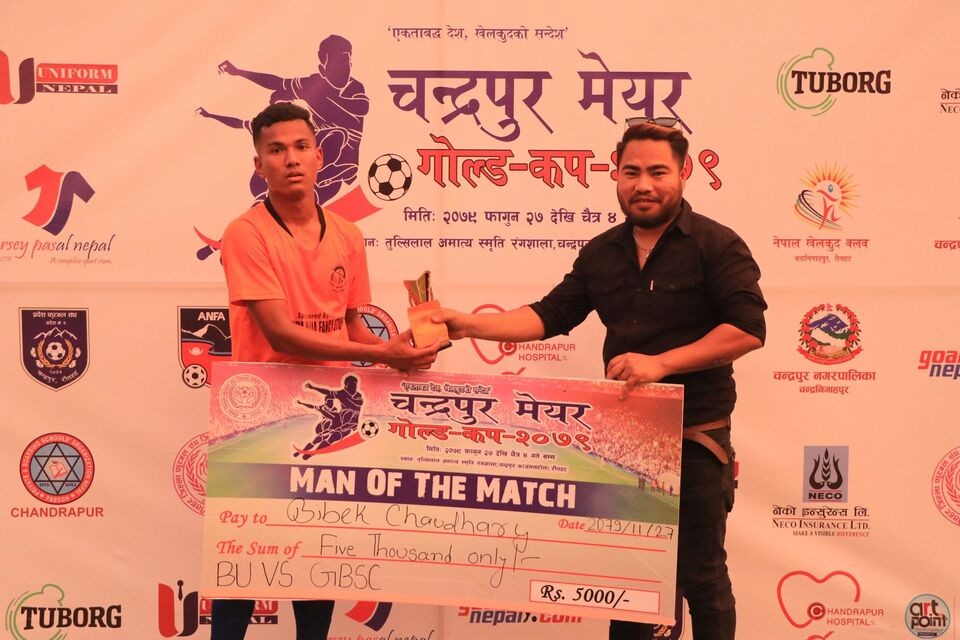 Chandrapur mayor cup got underway at Chapur, Rautahat on Saturday.

Birgunj United defeated Golbazar sports club 3-1 in the opening match.

With the win, Birgunj entered semifinals of the tournament.

Anish Chaudhary scored a brace while Kripa Chaudhary scored another for the winners. Binu Ale Magar scored one for Golbazar.

Bibek Chaudhary became the player of the match.

Rautahat DFA is organizing the event.