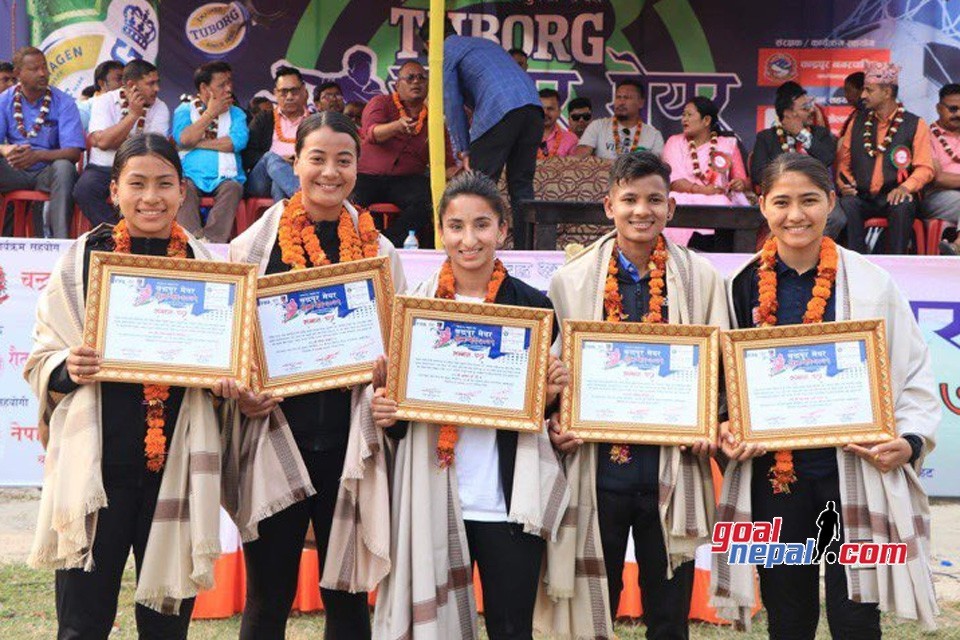 Chandrapur municipality has honored eight Nepal women's internationals.

The municipality honored Renuka Nagarkoti, Rashmi Kumari Ghising, Samikchya Ghimire, Anita KC, Anjana Rana Magar, Punam Jargha Magar, Nisha Thokar & Manjali Kumari with 15,000 and honor replica for their contribution to Nepali football.

All of these players are from the same municipality.

Players thanked municipality for the honor.