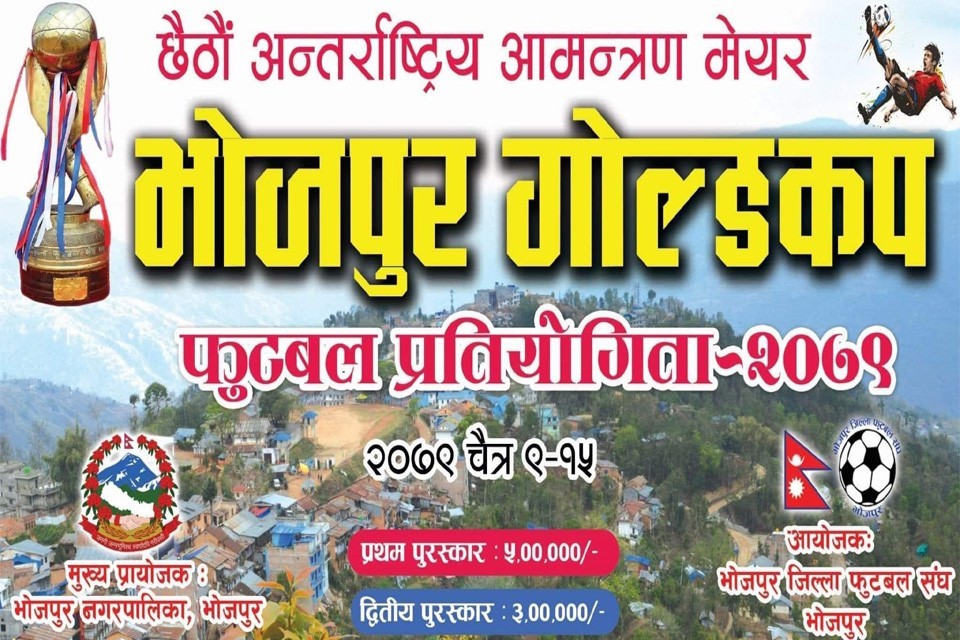 District's prestigious sixth International Invitation Mayor Bhojpur Gold Cup Knockout Football Tournament is going to be held from 9th to 15th Chaitra.
The organizer informed that necessary preparation and publicity work for the tournament organized by Bhojpur District Football Association has started.
The winner of the competition, whose main sponsor is Bhojpur Municipality, Bhojpur, will receive a cash prize of five lakhs along with a title, while the runner-up will receive three lakhs. Similarly, the organizer informed that attractive prizes have been arranged for the individual category as well.
The organizer Bhojpur District Football Association also said that the cooperation and support of all is expected to complete the tournament which is the prestige of Bhojpur district.