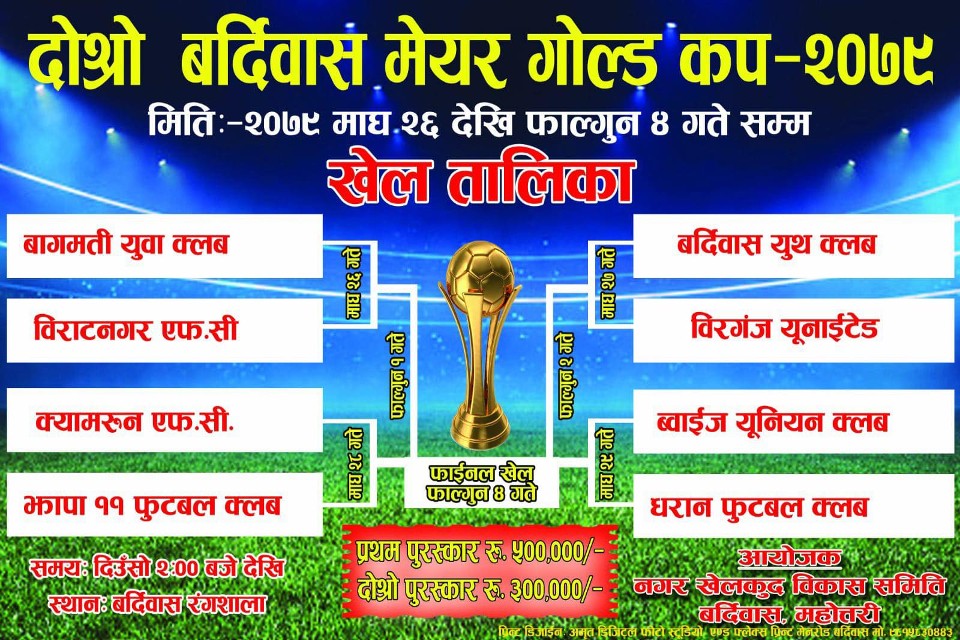 The second Bardibas Mayor Gold Cup 2079 is going to be held from Magh 26 to Falgun 4 in Bardibas, Mahottari.
The winners of the tournament will receive five lakh rupees while the runners-up will receive three lakh rupees.
The schedule for the eight-team tournament has also been revealed. Bagmati Youth Club will face Biratnagar FC in the opening match of the tournament.
Bardibas Stadium will host the tournament which will be broadcasted LIVE on GoalNepal.