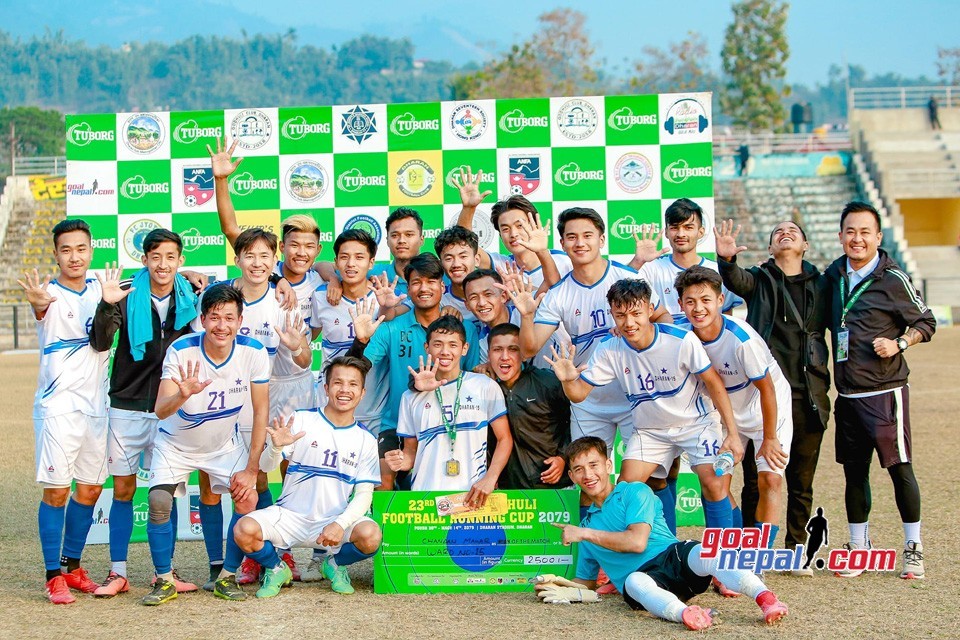 Dharan-15 have entered the final of the 23rd Godhuli Cup Running Shield Ward Level Knockout Football Tournament.
In the first semi-final held on Wednesday, Dharan-15 defeated Dharan-5 2-0 to come close to the title. Suman Jimi scored in the 36th minute and Anish Rai scored in the 76th minute for Dharan-15 in the match at Dharan Stadium.
Dharan 15's Chandan Magar was declared man of the match. He received Rs. 2.500 cash and a trophy as an award. The organizers informed that the second semi-final match between Ward No. 16 and 17 will be held on Thursday, Magh 12.
The winner of the competition organized by Godhuli Club Dharan will receive 1,50,000 cash along with the title, while the runners-up will receive 75,000. The final of the tournament in which total 20 teams are participating will be held on the 14th of Magh.