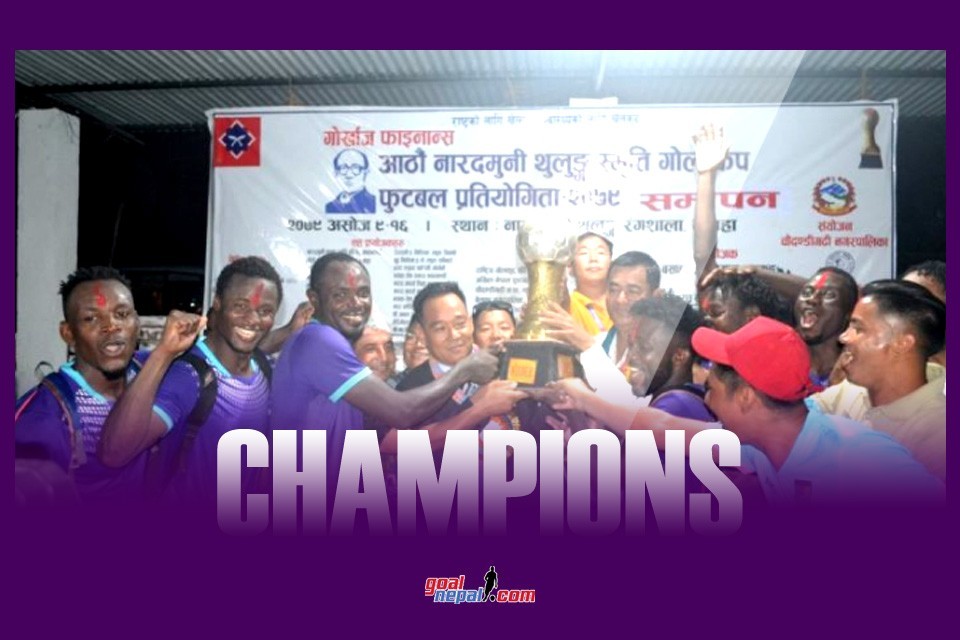 Avenir FC, Cameroon have won the eighth Naradamuni Thulung Memorial Gold Cup title. In the final held on Sunday, Avenir defeated Chartare Football Club, Morang 4-3 in a tiebreaker to win the title.
Before that, both the teams played an exciting 2-2 draw in the scheduled time match at Naradamuni ground. Avenir, who became the winners, won Rs. 4,00,000 with the title, while Chartare settled for Rs. 2,00,000.
The winning players were awarded by Kiran Rai, the general secretary of All Nepal Football Association (ANFA), Mayor of Chaudandigarhi Municipality; Kaluman Tamang and other guests of the closing program.
A total of eight teams participated in the tournament organized by Basaha Club, Udaypur from Ashoj 9th.
6th Rumpum Udayapur Gold Cup: Gorkha Boys Rupandehi Enters Final