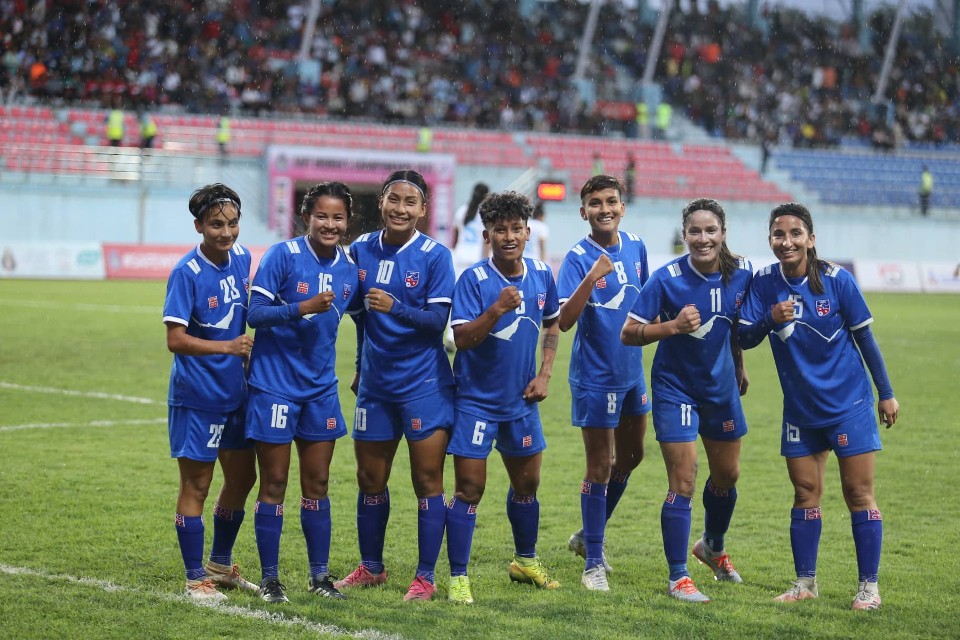 Nepal are leading 4-0 against Sri Lanka at the break in the SAFF Women's Championship encounter at the Dasharath Stadium. Nepal are leading thanks to goals from Rashmi Kumari Ghising, Saru Limbu, Amrita Jaishi and Dipa Shahi.
In the final group B clash in the tournament, Nepal have been on the front foot for the entire forty-five minutes.
Nepal took the lead in the match in the 10th minute. Rashmi Kumari Ghising headed the ball into the back of the net off a Hira Kumari Bhujel cross from the left flank.
Nepal doubled the lead just a minute later. Punam Jargha Magar's cross from the right was headed into the goal by Saru Limbu.
And just six minutes later, Amrita Jaishi gave Nepal a 3-0 lead. Amrita was unmarked inside the box, who then guided an Anita Basnet corner into the net.
Nepal went four goals up towards the end of the half. Dipa Shahi tapped the rebound off her shot with ease after the corner kick by Anita Basnet ricocheted to her inside the six yard box.
Nepal need just one point from this match to qualify for the semifinals as the group winners.