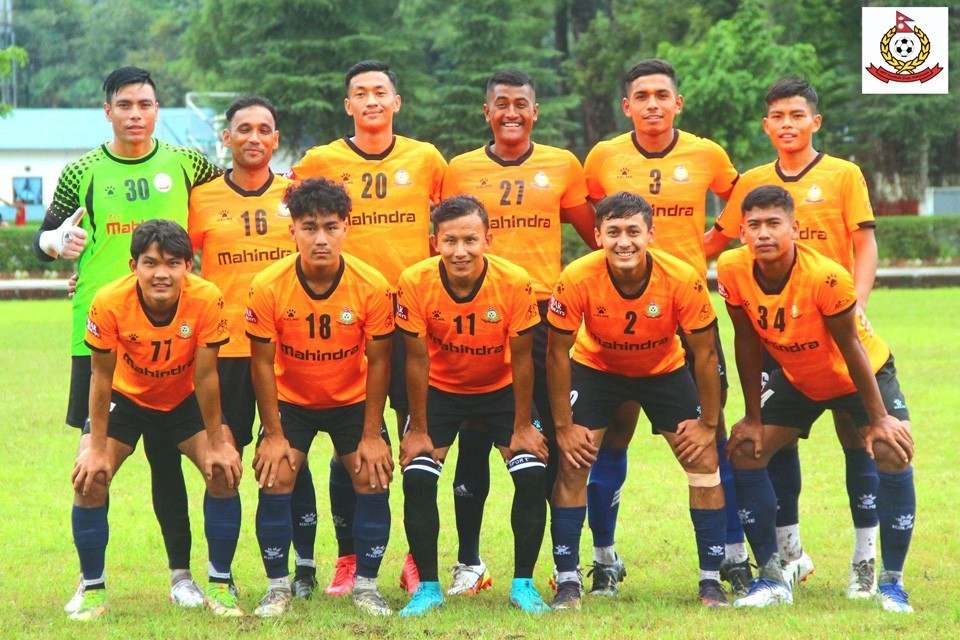 Armed Police Force Football Club, which is preparing to play Chitwan Gold Cup, won the friendly match played on Thursday.
APF won 3-2 in a friendly with another departmental team, Nepal Police Club. Nabin Lama scored two goals in APF's victory and Hari Karki scored one more goal. Tirtha Rana Magar and Nir Kumar Rai scored for the defeated Police side.
APF will play the quarterfinals of the Chitwan Gold Cup on the 29th Bhadra, which is going to start from the 25th of Bhadra. With a bye, APF will face the winner of the opening match between hosts Bharatpur FC and Motihari FC, India, in the quarter-finals.
7th Rajarshi Janak Cup: NNJYC Simara Vs NPC