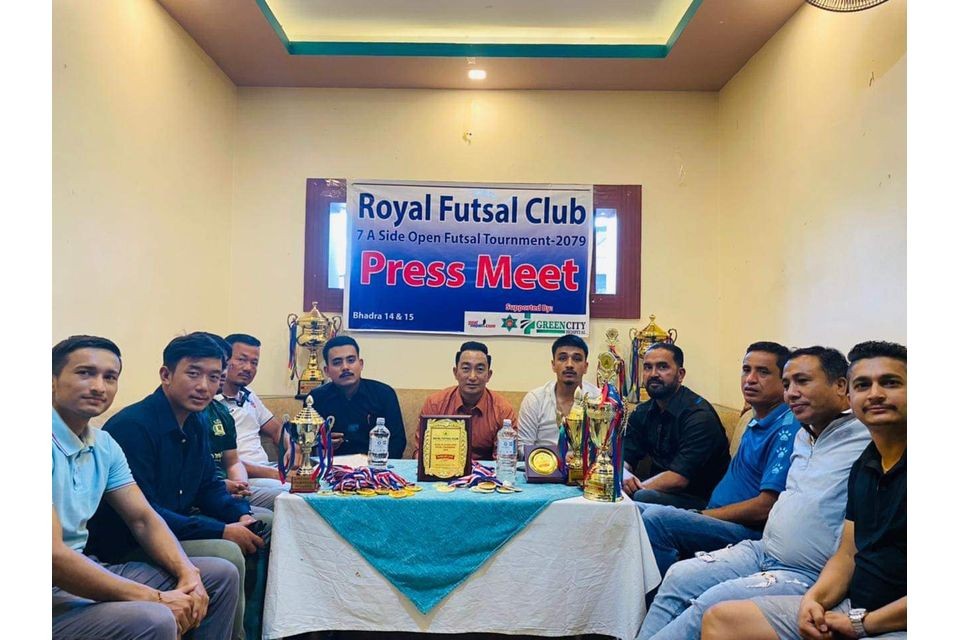 Royal FC (G-4) open seven-a-side futsal tournament will be held in Kathmandu from August 30. A press conference was held by the club on Thursday to inform about the tournament.
Speaking at the press conference held today, the vice president of the club, Rajkumar Gole, informed the teams participating in the two-day competition will be divided into different groups and the tournament will be played in a knockout format. Club president Puran Gurung asserted that the players will be able to showcase their talent and hopes that the tournament will help in players development.
Since the competition is on a holiday, it is expected that many teams will participate.
The tournament will be played at G-4 Futsal. The winning team will receive medals, certificates and one lakh rupees in cash, while the runners-up will receive medals, certificates and fifty thousand rupees in cash. Prizes have also been arranged for different positions and best player.
GoalNepal will broadcast the tournament LIVE!