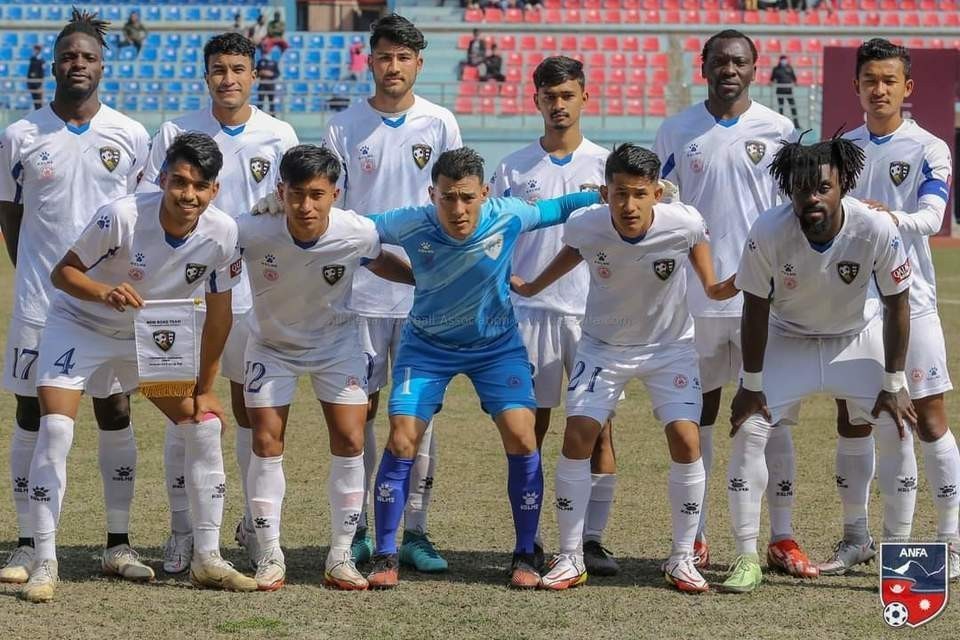 New Road Team (NRT) are organizing a farewell program for their squad and officials who will be traveling to Malaysia to participate in the TYT Cup in Penang, Malaysia. The farewell is scheduled for 3 PM today.
A briefing program was also held by club General Secretary Mr. Narendra Man Shrestha today morning.
NRT are scheduled to face Malaysia's Penang FC on 30th June and Indonesia's Karo FC on July 2nd.
The winners of that tournament will receive 10 thousand Malaysian Ringgit while the runners-up will receive 5 thousand Malaysian Ringgit.
NRT are also scheduled to play a few friendlies in Thailand after the TYT Cup.
6th Rajarshi Janak Cup: NRT Vs Bharatpur FC - Match Highlights