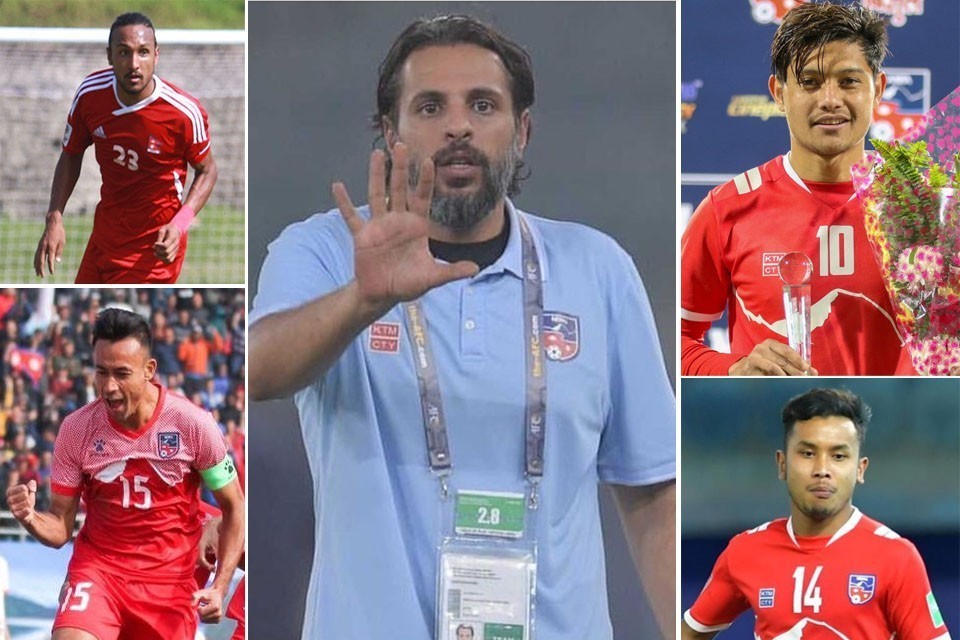 ANFA's first Executive Committee meeting that was held today after the new committee was elected last Monday has decided to reinstate the players who left camp citing disagreements with the national team head coach Abdullah Almutairi back into the national team. The first Ex-co meeting of the new committee was held after the new committee was sworn in at ANFA Complex today.
The players had left the closed camp during the preparation for the AFC Asian Cup final round of qualifiers. An investigation committee formed to investigate the case had put the blame on the head coach Abdullah Almutairi and had stated that the players were not guilty of any wrongdoings.
This decision has increased the chances of Abdullah Almutairi not returning to coach the Nepal national team again. However, ANFA will look to solve this situation in consultation with the Qatar Football Federation.
Along with the decision to bring back players, ANFA has also appointed Kiran Rai as the new General Secretary of ANFA and Rabindra Joshi as the new treasurer.
ANFA press release:
Look Of Dasrath Rangasala In COVID Pandemic