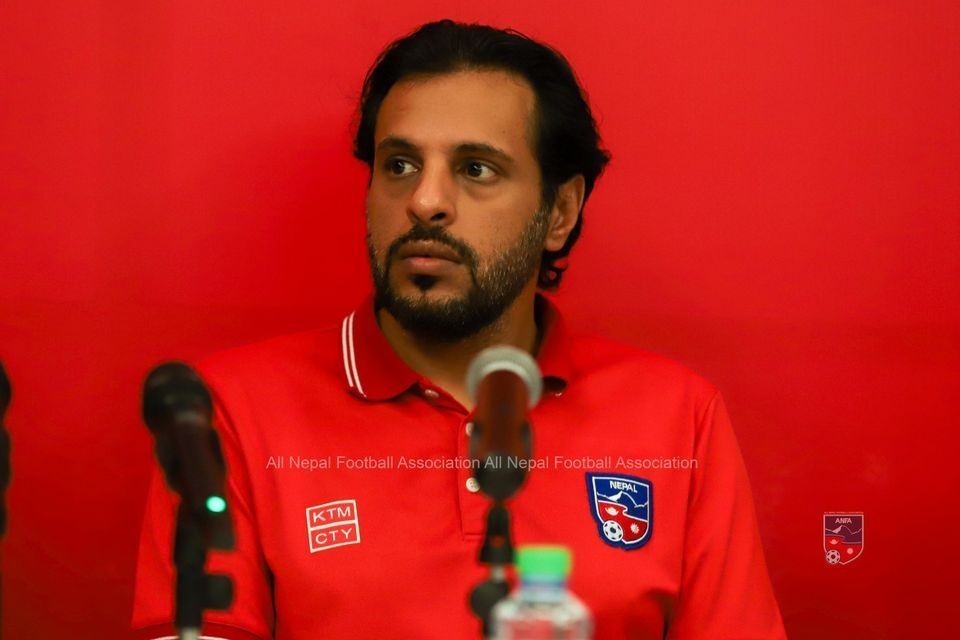 After deciding to reinstate the players who left closed camp back into the national team, ANFA has directed its Secretariat to coordinate with the coach Abdullah Almutairi himself and the Qatar Football Association to decide his future.
The first new Executive Committee meeting was held on Wednesday evening right after the new committee took oath and decided to coordinate with the Qatar FA to decide Almutairi's future with the Nepal National Team.
Almutairi arrived in Nepal with the help of Qatar FA back in early 2021. Under his reign, Nepal made it to the final of the SAFF Championship for the very first time and also made it to the final round of the AFC Asian Cup qualifiers.
However, his future is undecided after the investigation committee formed to investigate the players-coach dispute suggested that ANFA relinquish his duties as the head coach of Nepal.
Almutairi had also posted an Instagram story on his account that seemed to be a goodbye note amid rumors going around about his sacking after Pankaj Nemwang was elected president and deleted it just minutes later.
Almutairi is currently on leave back home in Kuwait after Nepal participated in the qualifiers.
Look Of Dasrath Rangasala In COVID Pandemic